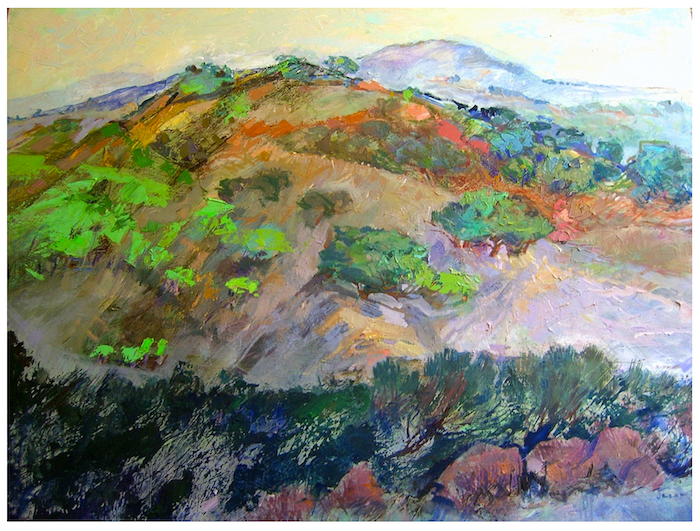 >
The Creekside Artists Guild is celebrating the Clayton Community Library's 19th birthday on March 21-23 with a weekend full of fun (and free!) creative activities and entertainment for the whole family.
This year, the theme for the celebration is "Mount Diablo…Rising from the Ashes." Visitors can vote for their favorite works of art on display in a People's Choice Award. Part of the celebration also includes a silent art auction to benefit the Clayton Community Library Foundation.
Below is a sampling of the indoor and outdoor events to enjoy each day throughout the library and adjoining areas. Click here to download a postcard reminder for the event.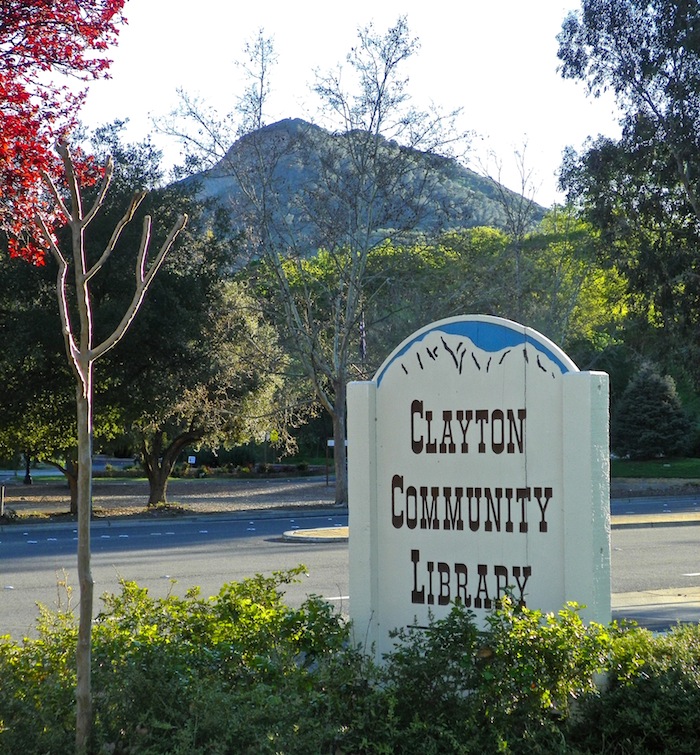 >
Friday, March 21  –  6:00pm to 8:30pm  
Artist demonstrations – Seema Mahboob (oil) and Leslie Wilson (watercolor)
See Annie the Pony from Snowfire Ranch
Performance by La Di Da, an a cappella singing group
Presentation of juried awards to local artists
Saturday, March 22  –  10:00am to 6:00pm
Vendor booths with art, crafts, children's books, info on local eco-groups and more
Artist demonstrations – Patsy Taylor (plein air) and Rana Miller-Owen (copper enameling)
Nature tour with wildlife biologist, Doc Hale
Downtown Clayton art-walk tour with artist, Jeffrey DeSalles
Face painting, storytelling and craft activities for the kids
Sunday, March 23  –  12:00pm to 5:00pm 
Vendor booths with art, crafts, children's books, info on local eco-groups and more
Poetry workshop and readings with award-winning filmmaker, Taz Yamaguchi
Ukulele jam with Robert and Ehu Alidon (bring your ukulele!)
Japanese drumming performance by Diablo Taiko
Face painting, storytelling and craft activities for the kids
Photo credits: "Slopes Surrounding Mt. Diablo" by Seema Mahboob; Clayton Community Library by Lisa Fulmer
EVENTS
March 15
8:00 – 10:00pm
Mark Hummel & The Blues Survivors
Armando's, Martinez
March 17
9:00pm
Lovefool – pop music
Dan's Irish Sports Bar, Walnut Creek
March 21
9:00pm
RockSkool – rock music
Benefit for Mt. Diablo Music Education Foundation
Vinnie's Bar & Grill, Concord
March 21 – April 20
Les Misérables – musical
Contra Costa Musical Theater
Lesher Center, Walnut Creek
March 31 – April 4
9:00am – 2:00pm each day
Spring Break Art Camp  (kids ages 9-12)
Jennifer Perlmutter Gallery, Lafayette
Save the dates!
Contra Costa County Guild of Quilters
Annual Show – April 5-6
Centre Concord
Public Art Walking Tour
April 19 and May 17
Walnut Creek
Spring Artists' Market
May 2-4
Civic Park and Shadelands Auditorium, Walnut Creek
Spring Craft Fest
May 4
Bedford Gallery, Walnut Creek
Concord Art & Wine Walk
May 10
Todos Santos Plaza
Artistic DIY Craft Technique Classes
Thursday nights in May, 6-9pm
Mt. Diablo Adult School, Pleasant Hill
25th Annual KidFest
May 24-26
Concord
Creative Space is a weekly column written by Lisa Fulmer that features local art events and performances, inspiring interviews with creative movers and makers, DIY how-to projects for you and our home, plus fun craft ideas for the whole family. Creative Space will be on Claycord.com every Thursday at 2pm.

As an avid creative junkie living in Concord, Lisa wants to make it easier for our readers to find ways to embrace creativity and celebrate the local people who are making it happen. In addition to her work as a writer and a marketing consultant, Lisa is a mixed media artist and a project designer for the craft industry.

Visit her blog to see more of Lisa's own creative space.