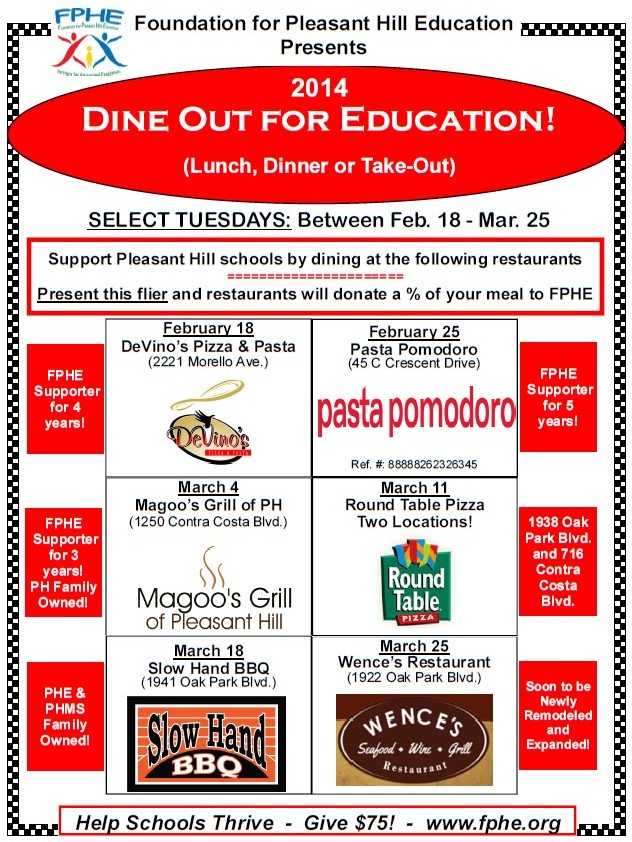 >
Tonight, the Foundation for Pleasant Hill Education (FPHE) presents "Dine Out for Education" at two Round Table Pizza locations; Oak Park Blvd. or Contra Costa Blvd.
Present your Dine Out For Education flier (shown above) and a percentage of your Round Table Pizza meal will be donated to FPHE.
Upcoming dates!
March 18 – Slow Hand BBQ
March 25 – Wence's Restaurant
Thanks for your support!