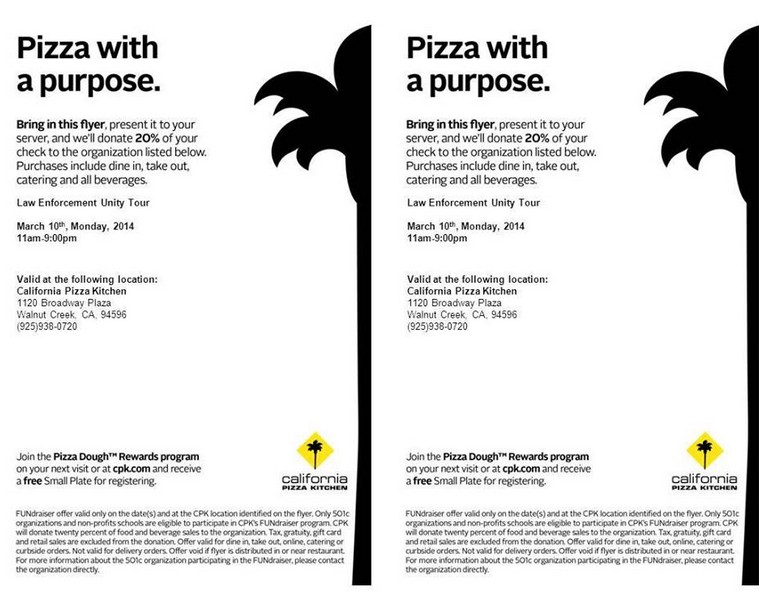 >
TODAY from 11am-9pm, California Pizza Kitchen in Walnut Creek is hosting a fundraising event for the Northern California Police Unity Tour riders.
20% of your Take-out or Dine-in order will be given back to the Police Unity Tour, which helps raise funds for the Law Enforcement Officers Memorial in Washington D.C.
Just print out this flyer or show it on your smart phone when ordering. This event will go all day, from 11am-9pm.
Officers from the Concord Police Department who will be riding in the tour will also be present during the evening to personally thank you for supporting such a great cause.
RELATED STORY: Concord Officers Riding in the Police Unity Tour to Washington D.C. – Let's Help 'em Raise Funds for the Law Enforcement Officers Memorial