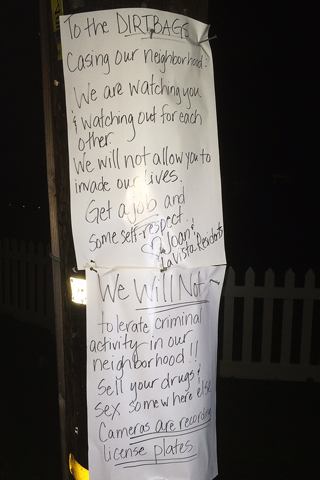 >
This photo pretty much speaks for itself.
There really aren't too many neighbors who watch out for each other like the neighbors near Joan & La Vista Ave. in Concord, and this message, which was spotted on a telephone pole in the neighborhood, is proof.
Thanks to Cal for sending sharing the photo.