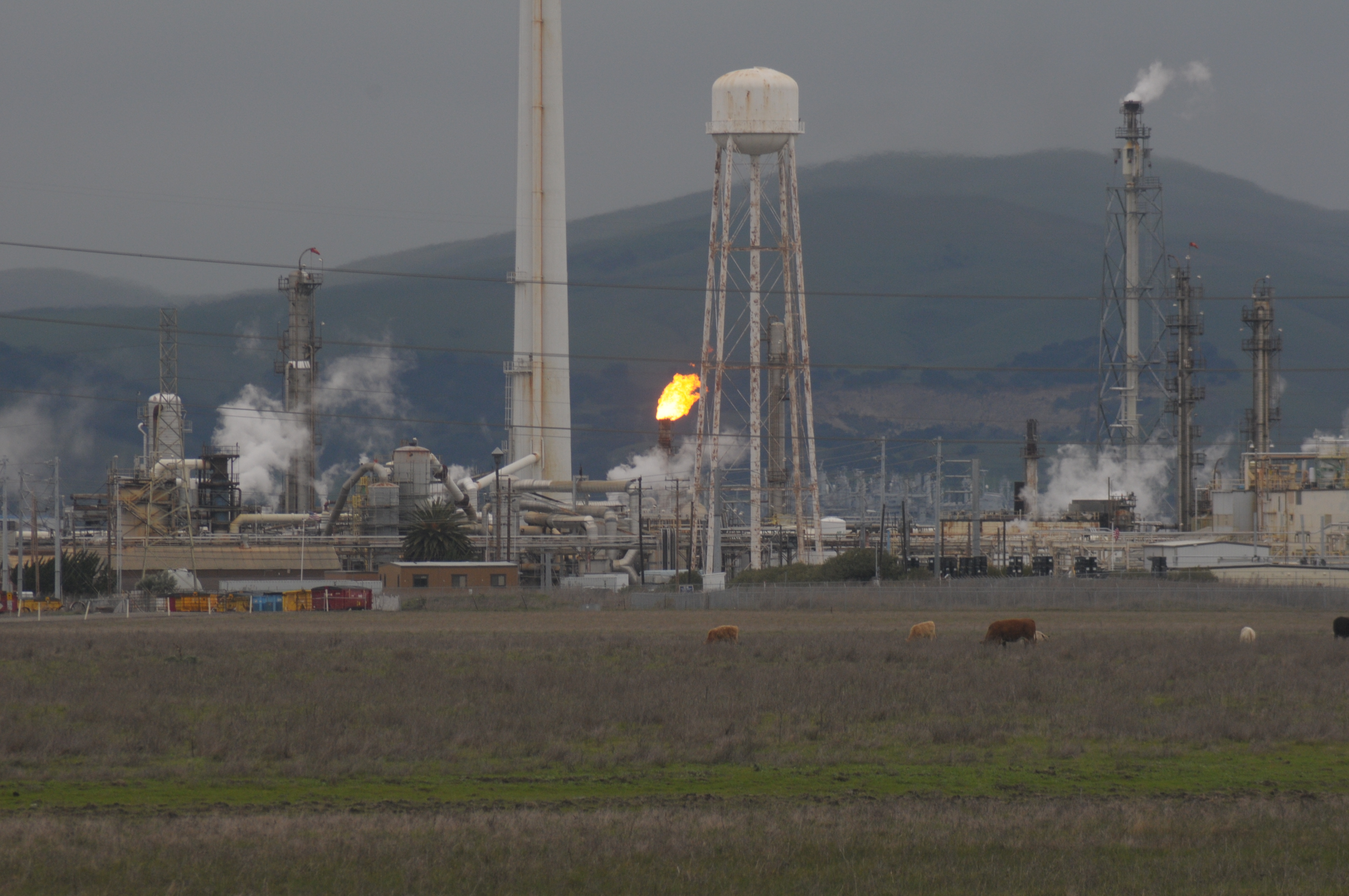 >
Two workers were hospitalized after sulfuric acid spilled on them at the Tesoro refinery in Martinez this morning, a Contra Costa County hazardous materials official said.
Contra Costa Health Services' division of hazardous materials received a report at 10:49 a.m. that two workers had been exposed to sulfuric acid at the refinery, located at 150 Solano Way, hazardous materials specialist Maria Duazo said.
The workers were wearing protective clothing at the time of the incident, Duazo said. She did not have any information on the extent of their injuries but said they were taken to a hospital by ambulance.
Hazmat crews were notified of the incident but did not end up responding to the refinery because it was determined that the acid did not pose any further threat, Duazo said.
Two workers were also burned by sulfuric acid in a separate spill that occurred on Feb. 12. In that incident, the workers suffered first- and second-degree burns and were taken to a hospital, but were released later that day.
The U.S. Chemical Safety Board sent a letter to Tesoro later in February criticizing the company for barring the agency from investigating the spill.
Tesoro officials countered that they allowed the CSB access to the refinery on multiple occasions and had made refinery employees available for interviews.
A spokesperson for the company was not immediately available to comment on this morning's incident.
Duazo said today's spill is not believed to be related to the one last month.
"Our understanding is, it is the same chemical involved but it was not the same process involved," she said.
RELATED STORY: Tesoro Workers Sprayed with Acid at Martinez Refinery