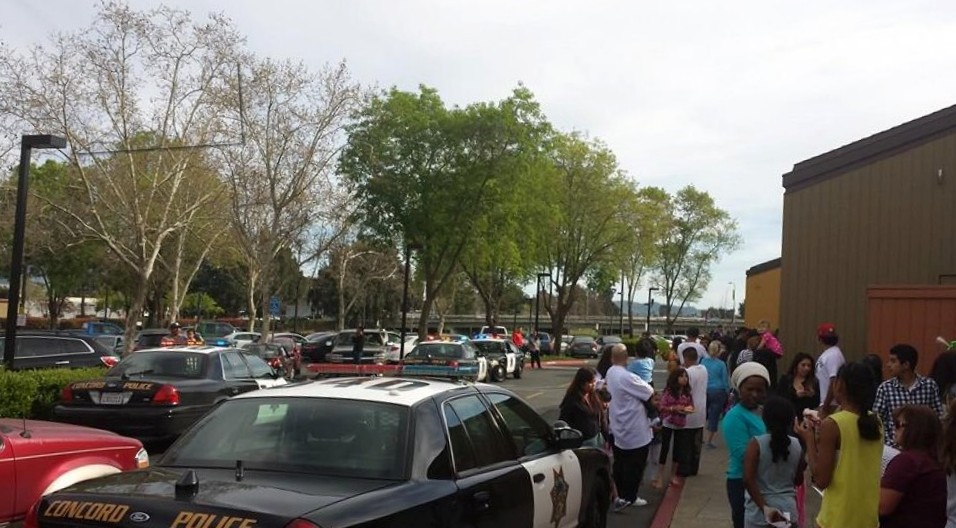 >
The Jungle Fun & Adventure in the Willow Shopping Center in Concord was evacuated on Saturday afternoon after a fight broke out involving about 15 people, according to Concord Police.
No major injuries were reported, but an employee was apparently hit in the head with a flying object (possibly a chair). He/she declined any medical attention.
The responsible parties had fled the scene by the time the Concord Police arrived on scene, and we're hearing no arrests were made.
Thanks to the anonymous Claycordian for sending the picture of the evacuated customers (they were not involved in the fight).