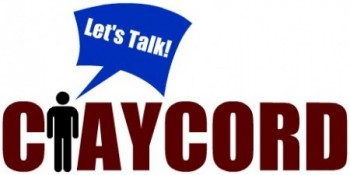 >
The "Water Cooler" is a feature on Claycord.com where we ask you a question or provide a topic, and you talk about it!
The "Water Cooler" will be up Monday-Friday at noon!
Today's question is more of a "give us your thoughts" about this unreal story.
Here's part of the story, from Fox News:
Massachusetts' highest court ruled Wednesday that a man  who took cellphone photos up the skirts of women riding the Boston subway did not violate state law because the women were not nude or partially nude.
The Supreme Judicial Court overruled a lower court that had upheld charges against Michael Robertson, who was arrested in August 2010 by transit police who set up a sting after getting reports that he was using his cellphone to take photos and video up female riders' skirts and dresses.
The ruling immediately prompted top Beacon Hill lawmakers to pledge to update state law.
Existing so-called Peeping Tom laws protect people from being photographed in dressing rooms and bathrooms when nude or partially nude, but the way the law is written, it does not protect clothed people in public areas, the court said.
CLICK HERE TO FINISH READING THE STORY.
Talk about it….