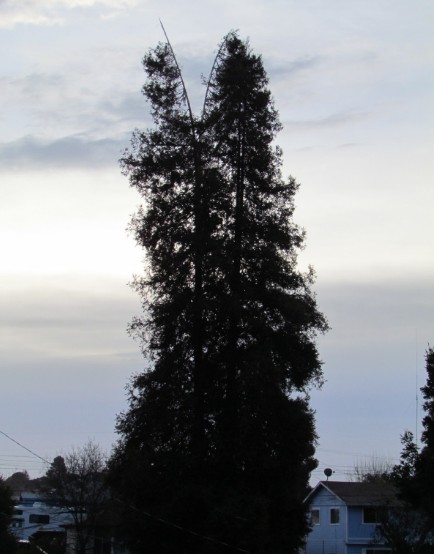 >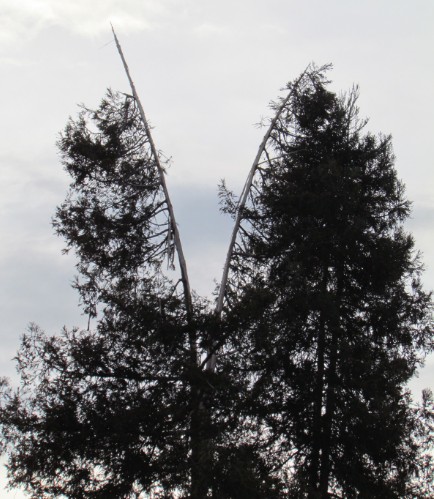 >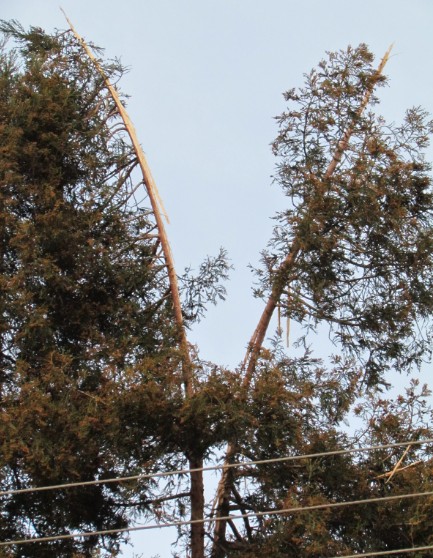 >
As we first reported on Wednesday night, lightning hit a tree in Martinez.
Now, today, we have pictures of that unfortunate tree, which was split in half.
Thanks to Cheryll for the pictures.
Cheryll tells us where the lightning strike occurred….
Yep! It hit a tree in almost my backyard! The sound shot me straight up in the air and it sounded like something hit the house. I ran outside but it was quietly raining and nothing seemed out of whack.
Then this morning I looked in my back yard and saw the neighbors tree had been essentially split down the middle!
The location is in an unincorporated area of Martinez called Mt. View neighborhood, on the corner of Vine Ave and Leslie Ave.
The redwoods in this neighborhood were planted as an elementary school project back in the 1950's. A school teacher from nearby Mt. View Elementary school sent children home with little saplings to plant in their yards.
Thanks again for the great pictures & the information!