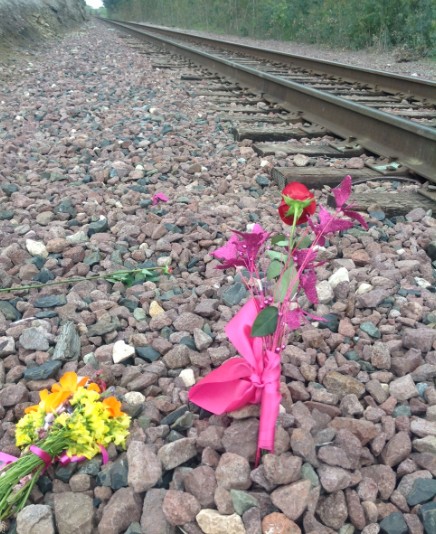 >
Mourners in Martinez have created a touching memorial for the 14-year-old girl who was struck & killed by a train over the weekend.
Jenna Betti was hit around 5 p.m. Sunday on the railroad tracks near Old Orchard and Howe roads. The Burlington Northern Santa Fe train that struck her was heading from Richmond to Fresno, and had three crew members aboard at the time of the incident, a railway spokeswoman said.
The spokeswoman said Jenna and another person were on the tracks but moved away as the train approached. Jenna then returned to the tracks and was hit, she said.
According to a Facebook message from Jenna's mother, Dena Betti, that was reposted on social media sites, Jenna was with her boyfriend on the tracks just before she was hit. Her mother wrote that Jenna apparently dropped her phone and was killed when she went back to grab it as the train approached.
Big thanks to Craig Cannon for the pictures!
RELATED STORY: Victim of Fatal Train Accident Identified as 14-year-old Martinez Junior High School Student