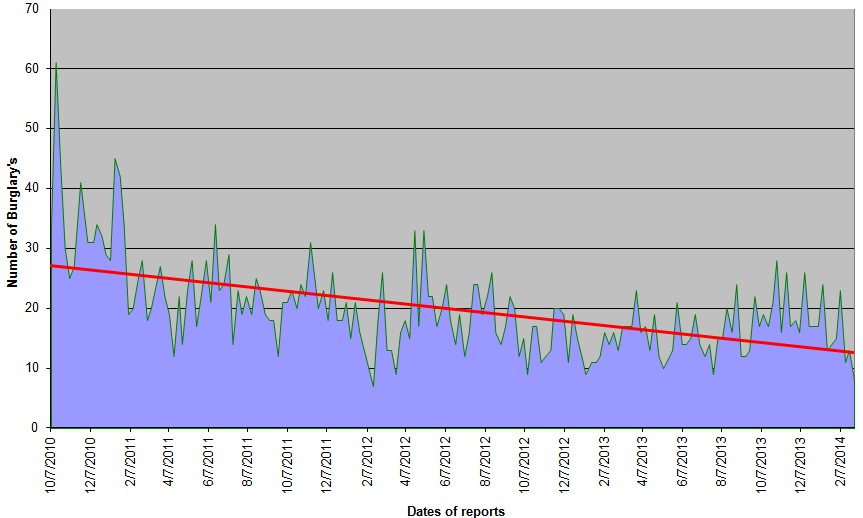 >
It looks like burglaries in the City of Concord are on the decline.
This chart was created by our fellow Claycordian David Molstad.
Here's what he had to say about it….
I have long been curious as to the trend of burglaries in Concord, so I decided to chart the information and see what the trend is. I took all of burglary reports posted on Claycord and used the date of the report and the number of burglaries to create the chart. Probably not the most scientific methodology, but enough to show a trend.
Attached is the report. I hope you will decide to post this to show, if nothing more, the great job CPD is doing. Things are getting better here, not worse.
Thanks, David, great job! We appreciate you creating this for all of us to see!