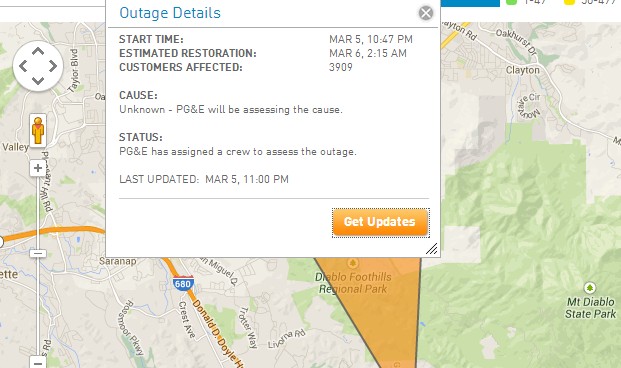 >
About 4,000 people are without power in Concord & Walnut Creek.
The cause of the outage is still under investigation, but PG&E says the power should be back on to all homes & businesses by 2:15 on Thursday morning.
Also, Martinez has about 500 homes & businesses without power. They are expected to have their power restored by 1am.
Is your power out right now?
UPDATE, 8am: All power has been restored.