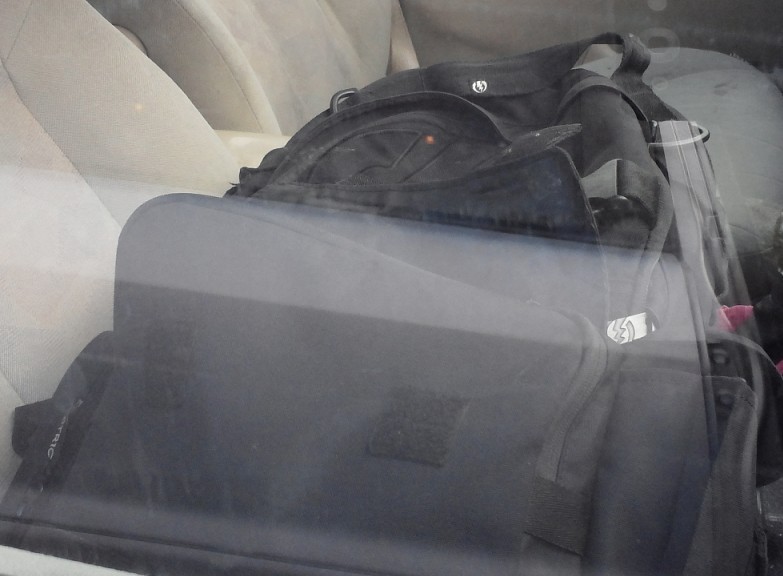 >
This picture was taken by an anonymous Claycordian over the weekend.
Here's what she had to say….
I always read about all the break-ins throughout Claycord, and when I parked in the Willows Shopping Center on Sunday, I saw this in the car next to me (picture attached). I thought you might want to share it with all of our friends online.
Thanks for the picture.
This is exactly what you shouldn't leave in your vehicle, especially on what looks to be the front seat. Even if the backpack is empty, it's tempting for a burglar to break a window, grab it and run just in case there's a laptop inside.
Don't ever leave anything valuable inside your vehicle!