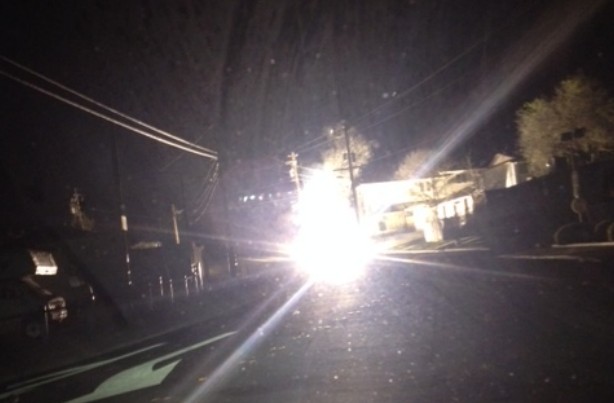 >
A blown transformer caused a power outage in parts of downtown and N. Concord tonight.
We're hearing the transformer is off Solano Way near Grant St. in Concord.
ConFIRE says wires are also down in the area of Grant/Solano.
About 4,000 people are currently without power.
There's no word yet on when power will be restored.
Thanks to Taylor for the picture of the transformer blowing up.
UPDATE, 11:40pm: Most of the power has been restored. Only about 100 people are still without power, but PG&E says it should be back on by 1am.