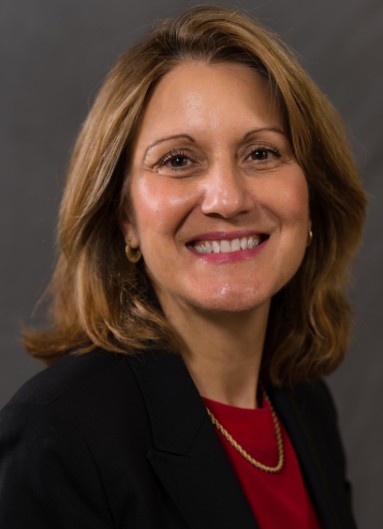 >
The Board of Directors of Carondelet High School in Concord today announced that it and the Provincial Council of the Sisters of St. Joseph of Carondelet, after an extensive national search, have appointed Bonnie Cotter as the new president of the school, effective April 1, 2014.
Cotter brings 17 years of educational leadership experience to the position, including experience in school administration, institutional advancement, fundraising, and marketing. The presidency had been filled only on an interim basis since the death of former president Jennifer Martin in April of 2013.
Cotter comes to Carondelet High School from St. Mary's School in Orange County, where she helped to integrate marketing and strategic planning with development and enrollment management in her position as director of institutional advancement. Previously, Cotter served for six years as headmaster of Davidson Day School in North Carolina, where she managed school operations, implemented strategic marketing and branding initiatives, and directed major fundraising campaigns. Prior to that, for six years, she assisted in overall management of the 800-student Cannon School, where she directed strategic planning and advancement initiatives as assistant head of school.
In recommending Cotter's appointment, the search committee and Board of Directors noted that they found her to be the kind of visionary leader they were seeking, as Carondelet High School approaches its 50-year anniversary in 2015. "Bonnie is passionate about moving Carondelet High School forward, and she is excited to lead a school where her faith and professional life will come together," said Robert Fahlman, chair of the Carondelet High School Board of Directors. "We are confident that she is the right leader for this important time in the School's history, and we believe that we will be blessed as she shares her expertise and vision with the Carondelet community."
As president of Carondelet High School, Cotter will be responsible for the School's immediate and long-term spiritual and financial management and for providing leadership that advances the School's mission, vision, and philosophy. The principal, who manages all academic and co-curricular aspects of the School, reports to and collaborates with the president.
"I have been searching for a school community that is truly committed to a mission and vision that prepares students to think for themselves and act for others, and I believe I have found the perfect home at Carondelet High School," said Cotter. "I am thrilled to be joining this community with its amazing tradition of educating young women through the mission of the Sisters of St. Joseph of Carondelet—a mission that resonates deeply with me and my educational philosophy. I am eager to get started and begin working with the Carondelet community to help shape the school's future for the next 50 years and beyond."
Cotter succeeds Sister Ann Bernard O'Shea CSJ, who has served as interim president since the sudden death of Jennifer Martin, who had joined Carondelet High School as president in July 2012. Sister Ann Bernard had previously served as Martin's senior advisor, consulting on the charism and culture of the Sisters of St. Joseph of Carondelet. Serving again as senior advisor to the new president, Sister Ann Bernard will remain at Carondelet High School through the 2014-15 fiscal year.