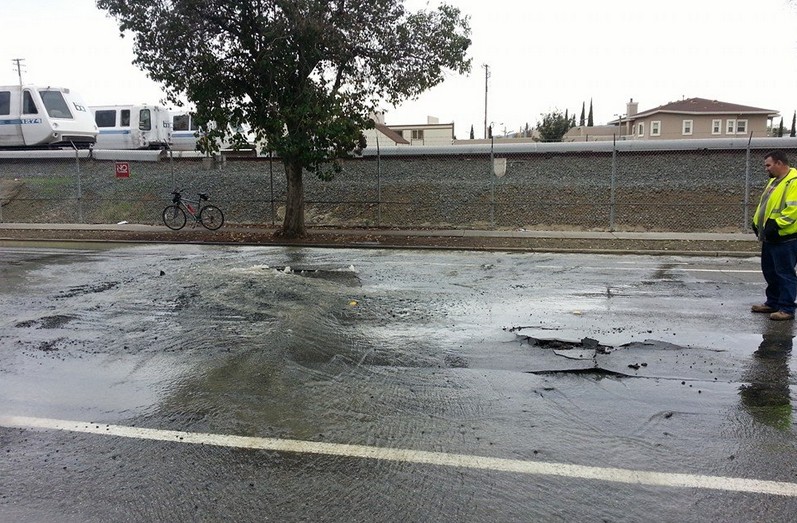 >
The Contra Costa Water District is responding to a large water main break in the area of San Miguel Rd. near Tioga Rd. in Concord.
Use caution if you're in the area.
Concord Police are on scene, and are currently in the process of closing San Miguel Rd. to keep traffic away from the area.
UPDATE, 12:50pm: Police just closed San Miguel Rd. They say it is expected to be closed "well into the night".
Please use alternate routes (Cowell Rd., Monument Blvd. Oak Grove Rd., Treat Blvd.) if you need to travel in the area.
UPDATE, 2pm: These pictures (below) were sent by an anonymous Claycordian. Thanks!
Thanks again for the pictures!