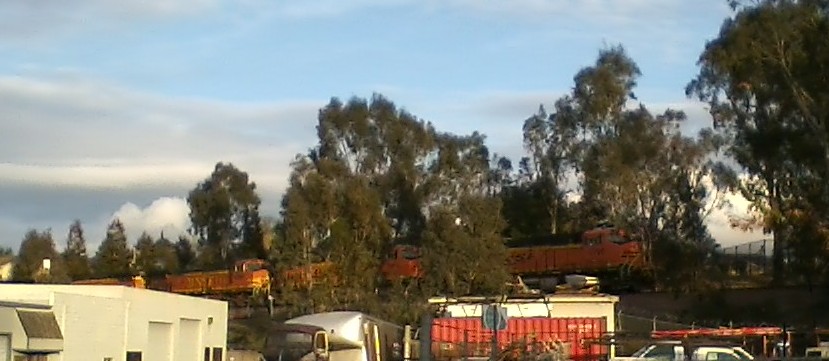 >
A person was struck and killed by a train in Martinez this evening, according to Contra Costa Fire Protection District officials.
Emergency crews received a report of a person struck by a train at 5:03 p.m. on the railroad tracks near Old Orchard and Howe roads.
The person was pronounced deceased on the railroad tracks and the incident remains under investigation.
Thanks to the anonymous Claycordian for the picture of the train.
UPDATE: We're hearing the female victim was a teenager, possibly around the age of 14.