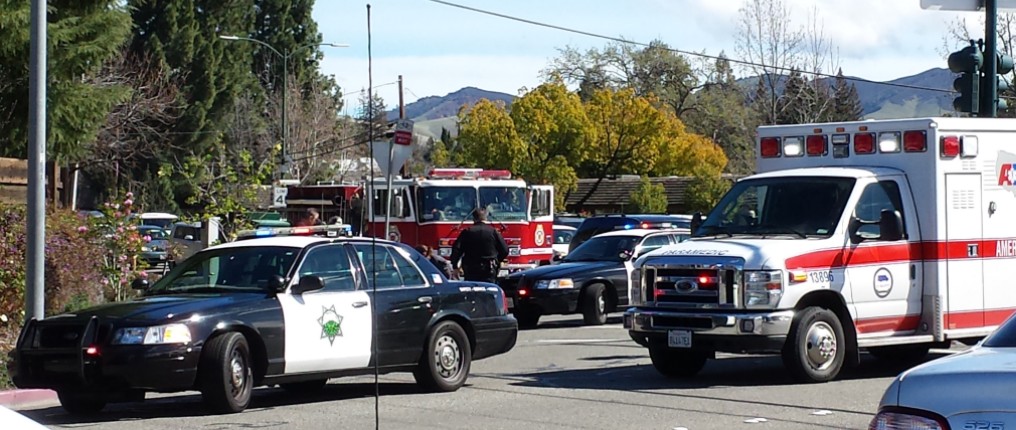 >
A woman in her 60's fell and hit her head at the intersection of Ygnacio Valley Rd. & Bancroft Rd. in Walnut Creek earlier this afternoon.
The woman, who we're hearing was alert when paramedics arrived, suffered a serious head injury and was taken to the hospital.
Usually we don't post when somebody falls and hits their head, but since this was at a major intersection and many were wondering whether or not this was a vehicle -vs- pedestrian collision, we thought we'd give it a mention.
Our best goes out to the woman, and we hope she makes a full & fast recovery!
Thanks to "Rebel" for the picture!