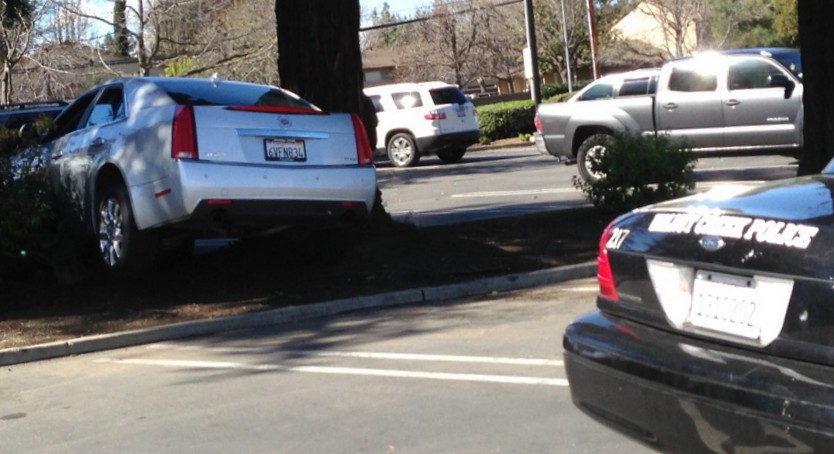 >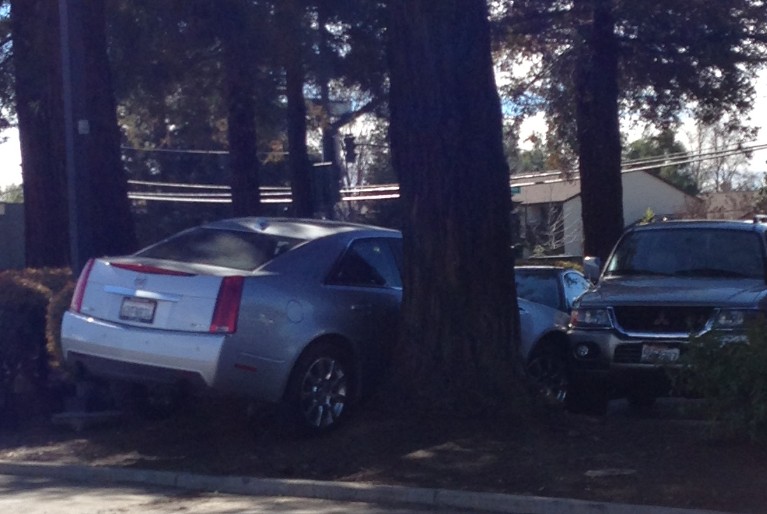 >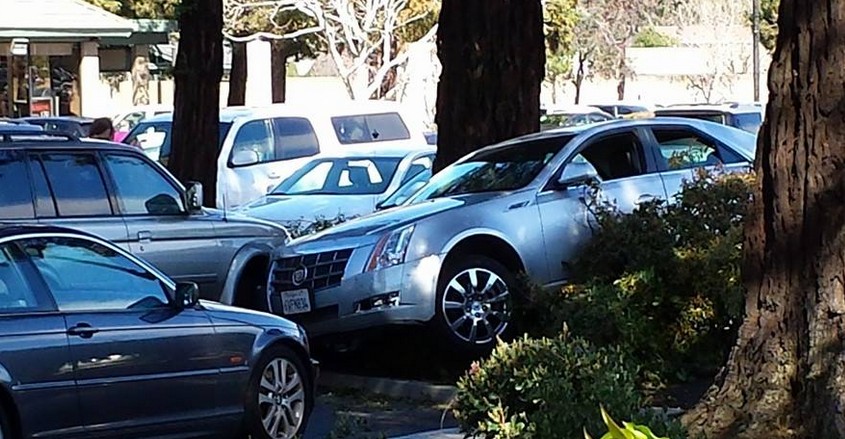 >
A vehicle went between two trees and hit two other vehicles in the Countrywood Shopping Center on Treat & Bancroft in Walnut Creek on Saturday.
It is unknown why the driver did that with the vehicle. No life-threatening injuries were reported as a result of the crash.
Thanks to Jodi for the top two pictures and thanks to Steve Puma for the bottom one!