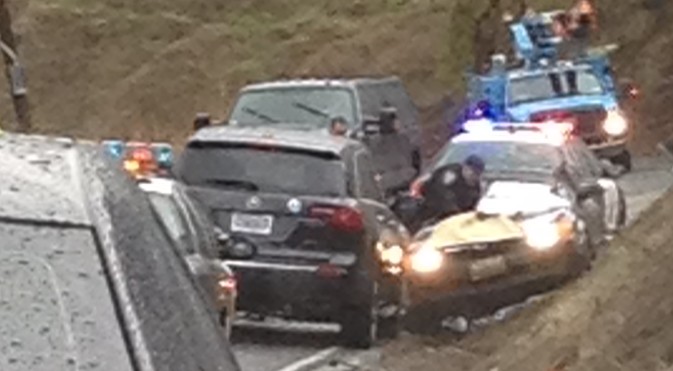 >
A 19-year-old Concord man suffered major injuries in a two-car collision on a slick roadway in Clayton this morning, according to the California Highway Patrol.
The man was heading east on Marsh Creek Road west of Morgan Territory Road in his Mazda sedan at about 40 to 60 mph around 6:50 a.m. when he lost control of the car and crossed into the westbound lane of traffic, hitting an oncoming SUV, according to the CHP.
He was airlifted to Kaiser Permanente Vacaville Medical Center with major head injuries.
The driver of the SUV, a 53-year-old Clayton woman, was uninjured.
According to the CHP, neither alcohol nor drugs appear to be factors in the crash and both drivers were wearing seatbelts.
An investigation into the collision is ongoing.
Thanks to Ann for the picture!
RELATED STORY: UPDATE: Marsh Creek Rd. Now Open After Victim of Crash Life-Flighted from Scene