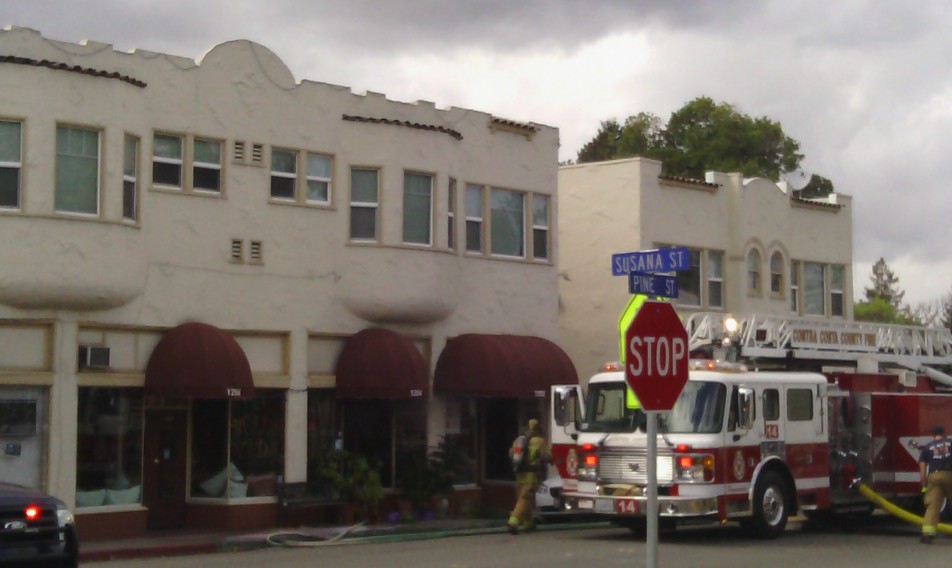 >
Fire crews quickly extinguished a small fire at a florist's shop in downtown Martinez this afternoon after a fire engine company driving by saw smoke.
The Contra Costa County Fire Protection District crew was driving around 1:30 p.m. when they spotted smoke coming from Jackie Jo Flowers at 1254 Pine St., according to fire Battalion Chief Tom Oakley.
The crew made entrance into the closed shop and saw that a fire had started in a back office, Oakley said.
No one was inside the store at the time the fire broke out.
Firefighters were able to knock the fire down in less than five minutes and prevented it from spreading to two neighboring businesses, the battalion chief said.
An investigator was called to the scene to determine the cause of the blaze.
Big thanks to J. Griffin for the picture shown above!
RELATED STORY: UPDATE: Structure Fire on Pine St. in Martinez