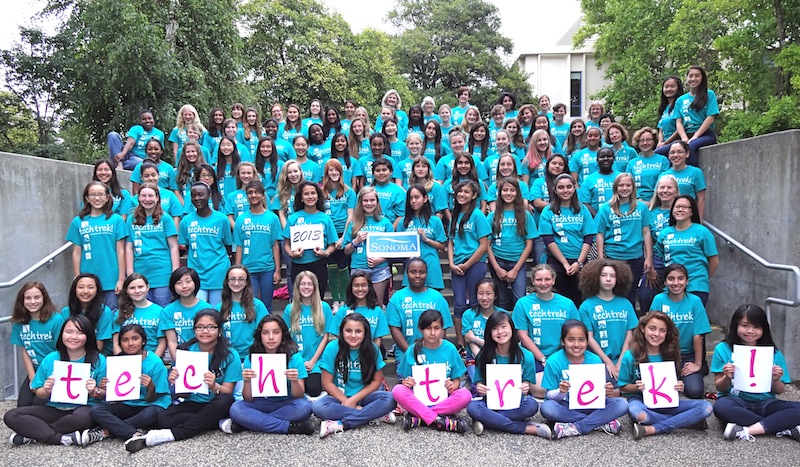 >
On Saturday, May 10th, the Concord branch of the American Association of University Women is hosting their Second Annual Art & Wine Walk. What a wonderful way to spend the day before Mother's Day – strolling around Todos Santos Plaza for the afternoon, tasting local wines and craft beers and admiring local artists!
This year's event raises funds for two local AAUW scholarships. Seventh-graders from Pine Hollow Middle School who are recommended by their teacher can apply for a summer excursion to Tech Trek, a week-long math and science camp that encourages girls to keep their excitement for learning alive. Additionally, a select group of young women from Diablo Valley and Los Medanos colleges are recognized for their academic achievement with financial assistance to continue their education by transferring to a Bay Area university.
The Art & Wine Walk shares the day with the Mt. Diablo Music Education Foundation's annual Music Festival, which will feature performances on the Todos Santos main stage from student orchestras, glee clubs and choirs.
Carlyn Obringer, Program Director for the Concord AAUW, is anticipating a fantastic turn-out. "We're so happy to bring this event to our community and watch it grow each year. Concord is home to some really amazing and talented artists. I think people are going to love the local wineries and breweries that are participating, and who knows – you might just discover your new favorite restaurant while you're on the walk."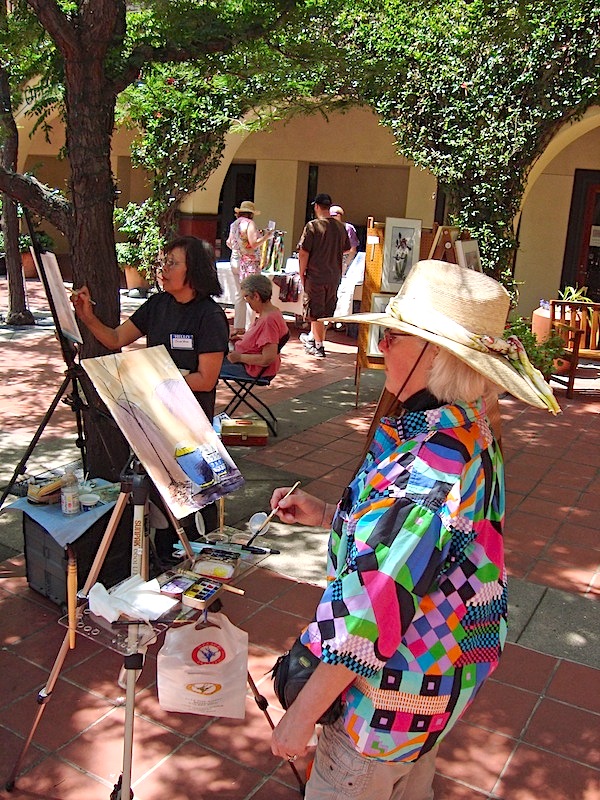 >
Tickets are on sale now – admission includes a commemorative glass for access to the free wine and beer tasting, plus an array of complimentary appetizers from local restaurants. Of course you must be 21 to enjoy the tasting or purchase your favorites, but this is definitely a family-friendly event – so bring the kids! Artists will be showcasing and selling their work on the patio at Salvio Pacheco Square, as well as at the Art Cottage and several other businesses surrounding Todos Santos Plaza.
The official walking map will be available on the AAUW website and their Facebook event page by the end of March. Don't miss it!
EVENTS
February 28
9:00pm
Crosstown 5 – Classic rock band
Vinnie's Bar & Grill, Concord
March 1
8:00 – 10:00pm
Houston Jones – Folk & bluegrass band
Armando's, Martinez
March 2
1:00 – 4:00pm
Galindo Home Tour
Concord Historical Society
March 2
3:15pm
The Great American Trailer Park Musical
Lesher Arts Center, Walnut Creek
March 5
8:00 – 10:00pm
Three Way Jazz – concert
Diablo Valley College Performing Arts Center
March 7
8:00 – 10:00pm
The Lonely Beach – concert
Diablo Valley College Performing Arts Center
March 9
1:30pm
Crane Sculpture Unveiling
Brendan Theater, Concord
Save the dates!
Creekside Artists Guild
Annual Show – March 21-23
Clayton Community Library
Contra Costa County Guild of Quilters
Annual Show – April 5-6
Centre Concord
Spring Artists' Market
May 2-4
Civic Park and Shadelands Auditorium, Walnut Creek
Spring Craft Fest
May 4
Bedford Gallery, Walnut Creek
Concord Art & Wine Walk
May 10
Todos Santos Plaza
Artistic DIY Craft Technique Classes
Thursday nights in May, 6-9pm
Mt. Diablo Adult School, Pleasant Hill
25th Annual KidFest
May 24-26
Concord
Creative Space is a weekly column written by Lisa Fulmer that features local art events and performances, inspiring interviews with creative movers and makers, DIY how-to projects for you and our home, plus fun craft ideas for the whole family. Creative Space will be on Claycord.com every Thursday at 2pm.

As an avid creative junkie living in Concord, Lisa wants to make it easier for our readers to find ways to embrace creativity and celebrate the local people who are making it happen. In addition to her work as a writer and a marketing consultant, Lisa is a mixed media artist and a project designer for the craft industry.

Visit her blog to see more of Lisa's own creative space.