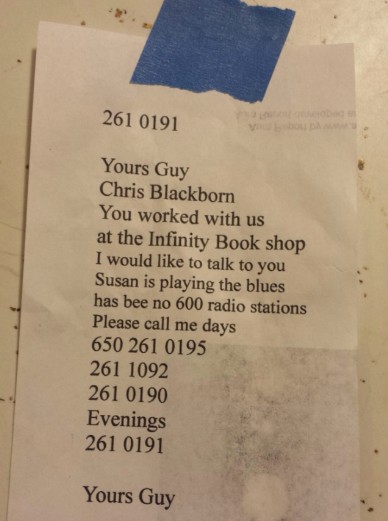 >
This message (and picture shown above) came from a Claycordian in N. Concord on Tuesday evening.
Hi there! I had a really strange thing happen today. I live in North Concord. When I came home from work both my screen door and front door were wide open. There was a note stuck on my screen door that makes absolutely no sense. I don't know if the door open and the note are related but seems very strange. Nothing was missing in my house and everything was in its place. Not sure what to make of this. Here is a picture of the note below. Thought maybe some other readers may have an opinion on this or also had a note like this on their door?
Anybody out there know anything about this. Has it also happened to you?