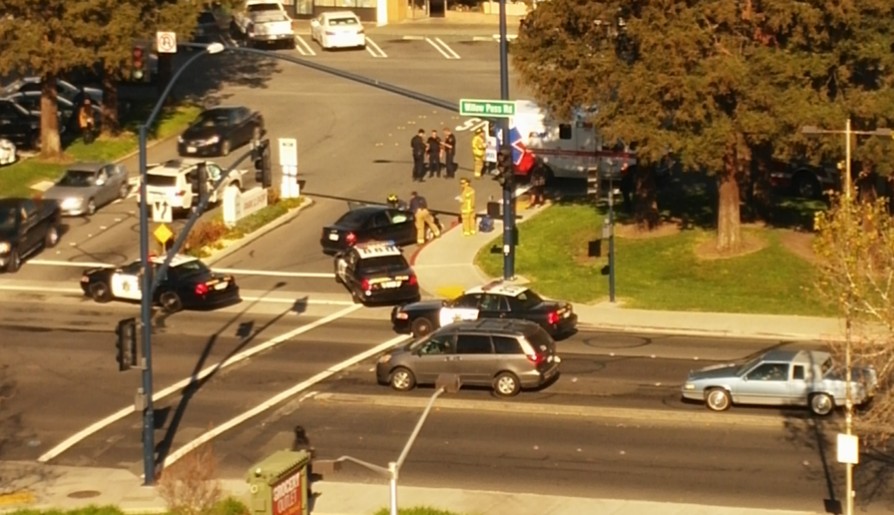 >
At least one person received minor injuries during a collision at the entrance to Park-N-Shop on Willow Pass Rd. (near Grocery Outlet) in Concord just before 9:30am on Monday.
A Toyota Highlander received major side damage during the crash, and is in the process of being towed.
The collision is under investigation.
Thanks to the anonymous Claycordian for the bird's eye view of the scene of the crash on Willow Pass Rd.