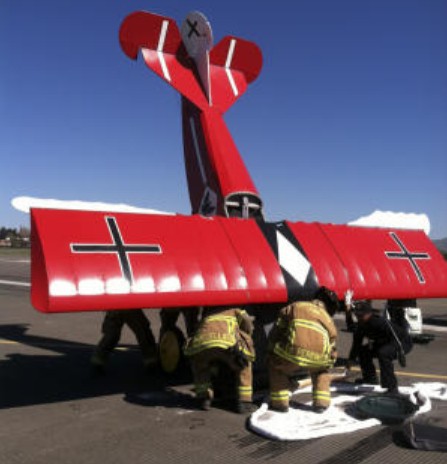 >
A World War I replica aircraft flipped over during a high-speed test at Buchanan Field Airport in Concord this afternoon, a Federal Aviation Administration spokesman said.
The bi-plane, which was identified as a Fokker DVIIR, was engaged in a speed test on a taxiway when it flipped over at around 12:40 p.m., FAA spokesman Ian Gregor said.
The pilot was the only person on board and was not injured, Gregor said.
The airplane was not intended for flight and was heavily damaged, Gregor said.
The plane has been turned upright and is currently being walked-off the runway.
photo credit: Contra Costa Fire Protection District