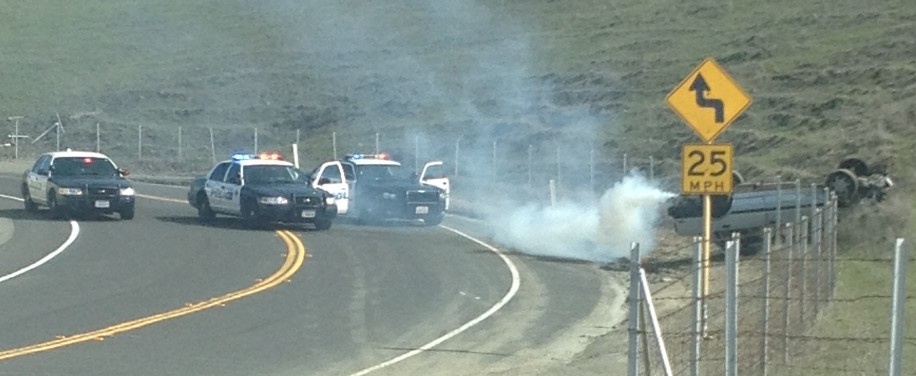 >
Two Oakland residents were taken into custody on Saturday after a theft at the Walmart in Martinez.
Police say a Walmart employee called dispatch and stated that two males had just left the store with numerous items of clothing and fled in a small light colored Toyota sedan.
Responding officers located the vehicle close to the store, and when Martinez officers attempted to stop the vehicle but it failed to yield, police said.
Martinez officer engaged in a pursuit of the fleeing vehicle. The pursuit continued west bound terminating in a solo rollover collision at Cummings Skyway and Franklin Canyon near the City of Hercules. The two suspects were taken into custody without incident.
The suspects were identified by police as 23-year-old Dejon Wilkes and 24-year-old Dominique Ewing, both of Oakland.
The stolen property was recovered and returned to Walmart, police said.
Thanks to Ashley for the picture showing the crash at the end of the pursuit.