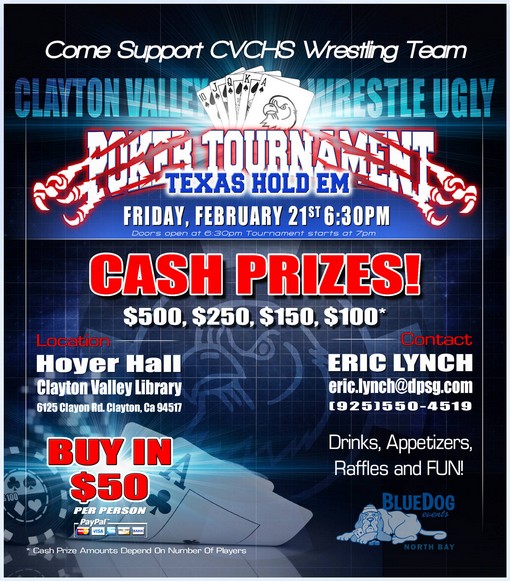 >
The Clayton Valley Charter High School's wrestling team is giving away five (5) "buy-in" tickets to their poker tournament on Feb. 21.
To enter the drawing all you need to do is email Eric Lynch at eric.lynch@dpsg.com with the subject: CVCHS Wrestling Poker Drawing.
You will need to provide your name, email and/or phone number. The CVCHS Wrestling Team will announce the winners on Wednesday Feb. 19.
Good luck, and have fun if you go!