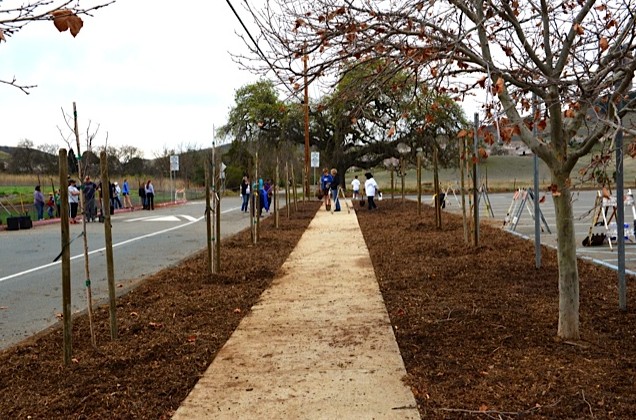 >
Dozens of volunteers in Concord joined a nationwide effort on Saturday to plant over 1,700 trees across the country, and 56 of those trees were planted at the Boatwright Sports Complex off Pine Hollow Rd.
The tree planting project was sponsored by "Invest from the Ground Up", a program of the California Urban Forest Council. The City was awarded a grant from the sponsor to cover the cost of the trees.
When the newly-planted 56 trees mature, they will provide shade, beautify the area, and remove 2.13 tons of CO2 and 560 lbs. of pollutants from the air every year.
Thanks to all those who volunteered, and thanks to Arnel Jaime for the pictures from the event!