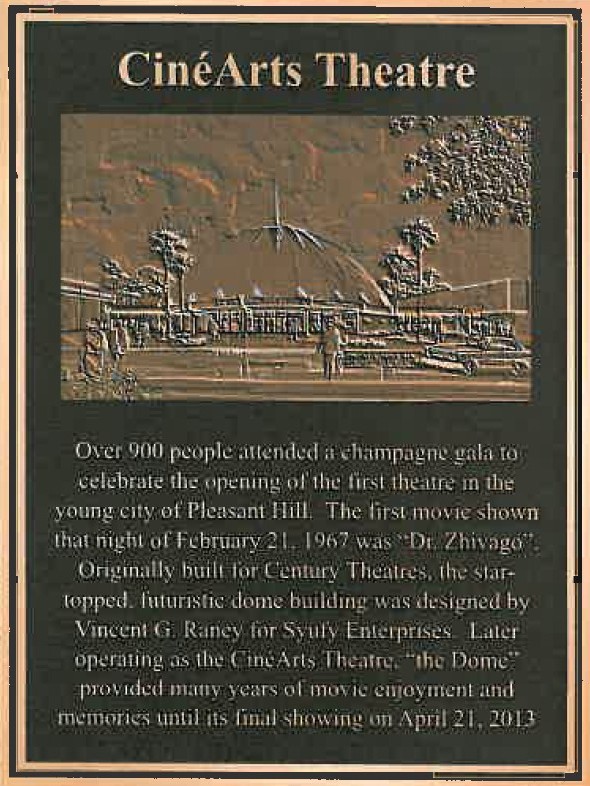 >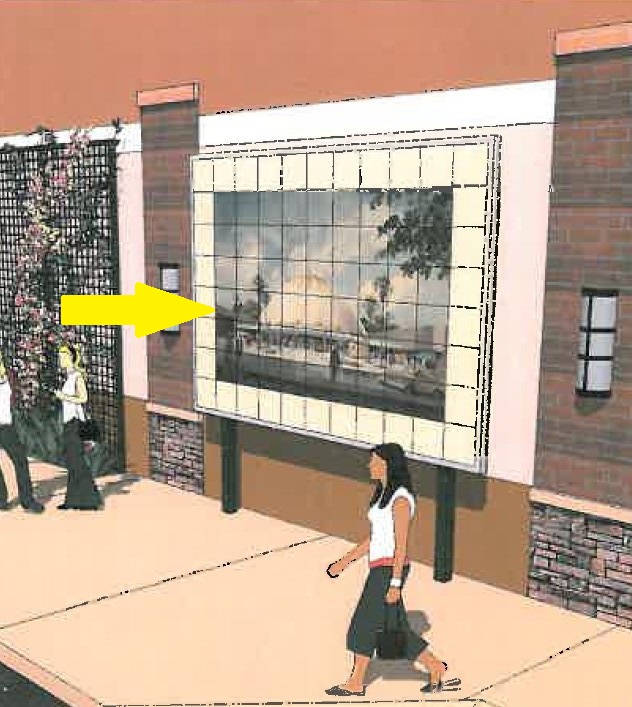 >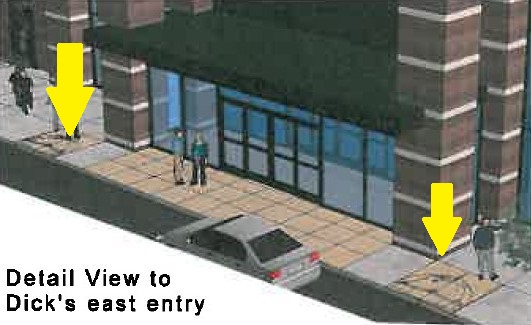 >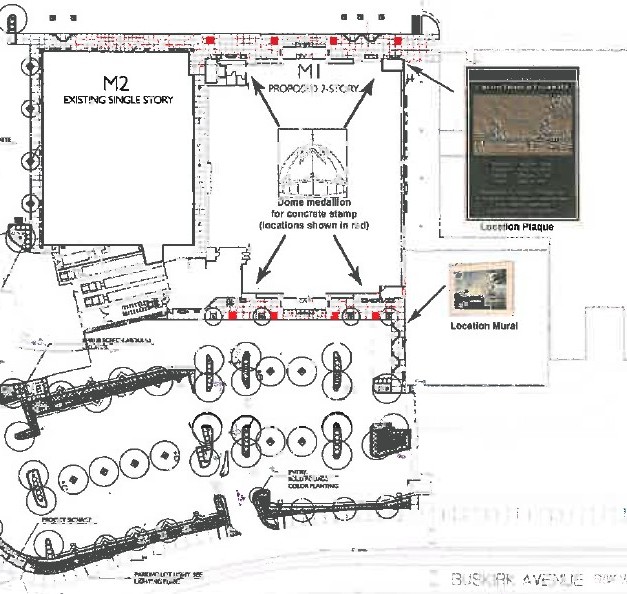 >
The people behind the demolition of the dome theater in Pleasant Hill plan to build a memorial for the fallen theater, but only because it's part of the approval for the construction of Dick's Sporting Goods.
SyWest has submitted a commemorative plan for the former CineArts Dome Theater to comply with the condition of approval for the SyWest Development project of Dick's Sporting Goods.
The plan includes a mural, plaque and concrete tile stamping in the walkway of the Crossroads shopping center.
The proposed commemorative plan will be reviewed by the Architectural Review Commission at its Thursday, February 20, 2014 public meeting at 5:00PM in the Large Community Room at City Hall.