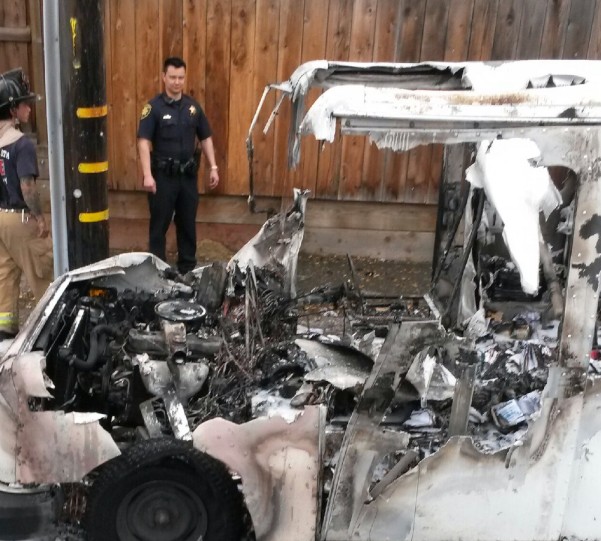 >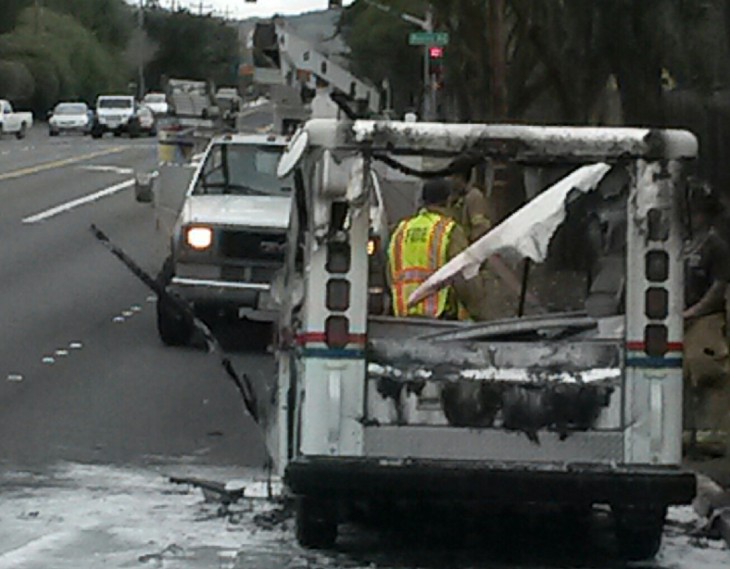 >
If you live in the area of Concord Blvd. & Thornwood Dr., you might not be getting mail today.
As we first reported earlier this morning (with a picture of the truck on fire), a U.S.P.S. mail truck was destroyed during a fire in Concord.
No injuries were reported, and there's a good reason why. A witness tells Claycord.com "I was driving a few cars behind this truck and smelled something and noticed the flame underneath the truck. A lady in a black car went out of her way to flag the driver down and get his attention. She waved for him to pull over and she pulled over behind him. As I drove by the driver was out of the truck. On my way back an hour later, the mail truck was completely melted except for the lower part. Whoever that lady was most likely saved the driver's life. She was awesome and a hero!"
Nice job to the unknown hero!
It is unknown how much mail was destroyed during the blaze.
Thanks to the Garden Girl for the updated photos!
RELATED STORY: PHOTO: Mail Truck Destroyed During Fire