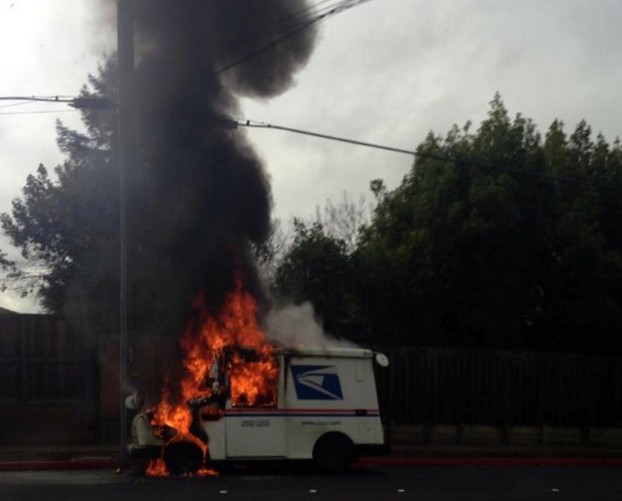 >
A mail truck was destroyed during a fire on Concord Blvd. near Thornwood Dr. in Concord.
No injuries were reported, and it is currently unknown how much mail was inside the truck at the time of the blaze.'
We'll keep you updated when we hear more.
Thanks to Faby Gonzalez Jauregui for the picture!