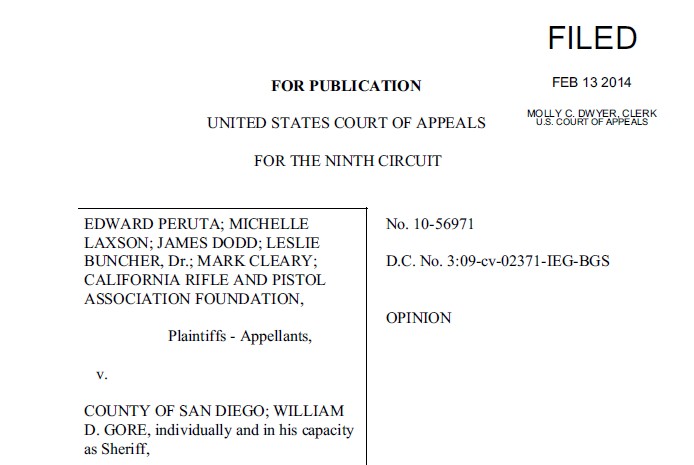 >
The 9th circuit court of appeals on Thursday struck down California's concealed weapons rules, saying they violate the Second Amendment right to bear arms.
The court, in response to a lawsuit filed in San Diego, said the state was wrong to require applicants to show good cause and moral character to receive a permit to carry a concealed weapon.
"Our conclusion that the right to bear arms includes the right to carry an operable firearm outside the home for the lawful purpose of self-defense is perhaps unsurprising – other circuits faced with this question have expressly held, or at the very least have assumed, that this is so," the court said.
Currently, it is the decision of each county to issue concealed carry permits, and state rules require applicants to show good cause and moral character in order to be issued a permit.
"I was made aware of the ruling several hours ago. I have asked County Counsel to advise on the impact of the decision. I expect some clarification in the coming days", Contra Costa County Sheriff David Livingston told Claycord.com.
"I was informed that San Diego County intends to appeal the ruling. If that occurs a final decision could be months or even years away. In the meantime, the Contra Costa County Office of the Sheriff will issue CCW permits consistent with our policies, unless County Counsel advises an immediate change is required. We should know more information in the coming days and weeks", Livingston said.
To read the entire decision by the court, please click ON THIS LINK.