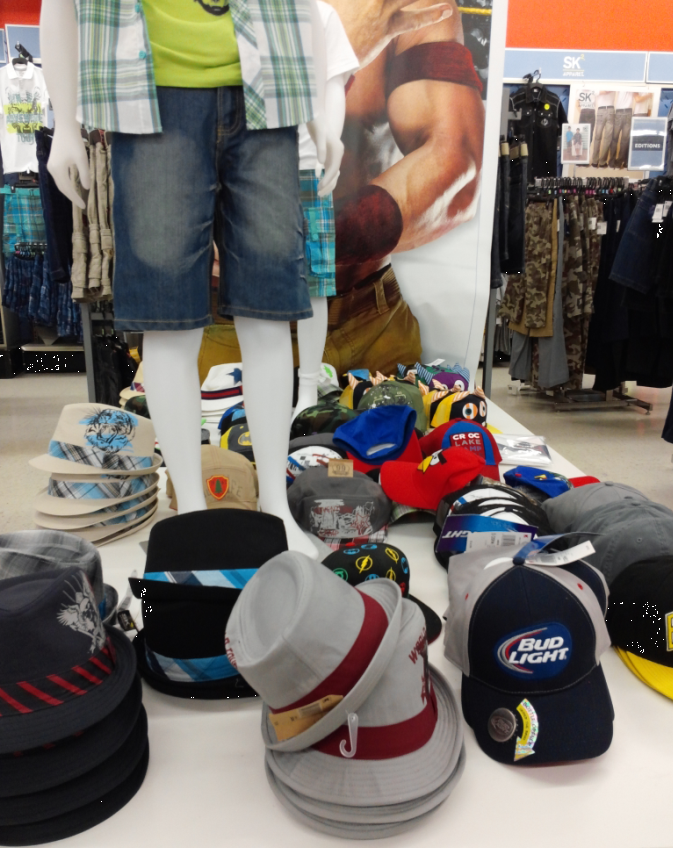 >
Yes, this really happened.
Hi Claycord! I was in K-Mart on Clayton Rd. the other day buying some clothes for my son when I saw about 6 or 7 Bud Light hats for sale in the kids clothing section. Thought you might like a picture. I don't know if these items were mistakenly placed there or what, but these definitely do not belong in the kids clothing section. There were two rows of the hats so it's not like somebody jokingly moved them from another section of the store. Do they really sell Bud Light hats for kids?
Those hats do look small, but they must have been placed in the wrong area by an employee who didn't realize their mistake. They must be adult hats, right?
K-Mart wouldn't answer any questions, we called 'em and they said they would "look into it", then hung up without saying another word.
If you're in K-Mart, do us a favor and move the hats to the adult section of the store. Thanks!