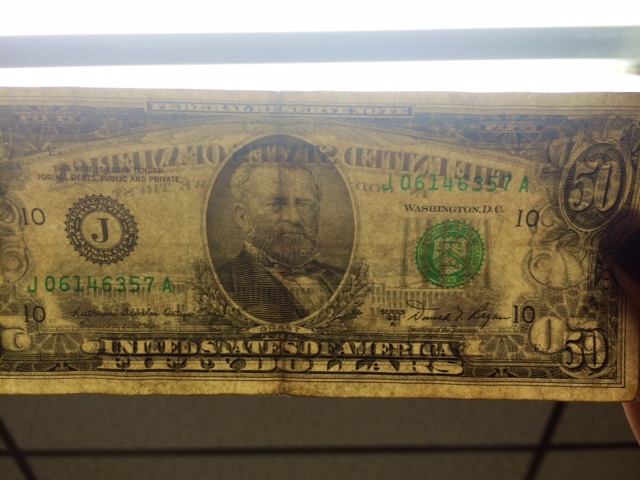 >
Beware of counterfeit bills making the rounds through our local cities.
Here's a story from a victim who recently received a fake $50 bill….
Last Saturday night a few minutes before 9:00 PM, I went to Shell Gas Station on Contra Costa Blvd. in Pleasant Hill. I broke a $100 bill and only put $35 in gas. They handed me back 3 bills which were a $5, $10, and a $50 bill. The next day, I went to a local 7-Eleven and the cashier told me that the bill was fake.
I was appalled when they told me because it looked real and I had never received a fake bill before.
I thought I would share my story in hopes it doesn't happen to anyone else.
The victim says Shell wouldn't take responsibility for giving her the bill, but the police were notified.
Always check your larger bills before you leave the store.
Click HERE for some good tips on how to spot counterfeit money.