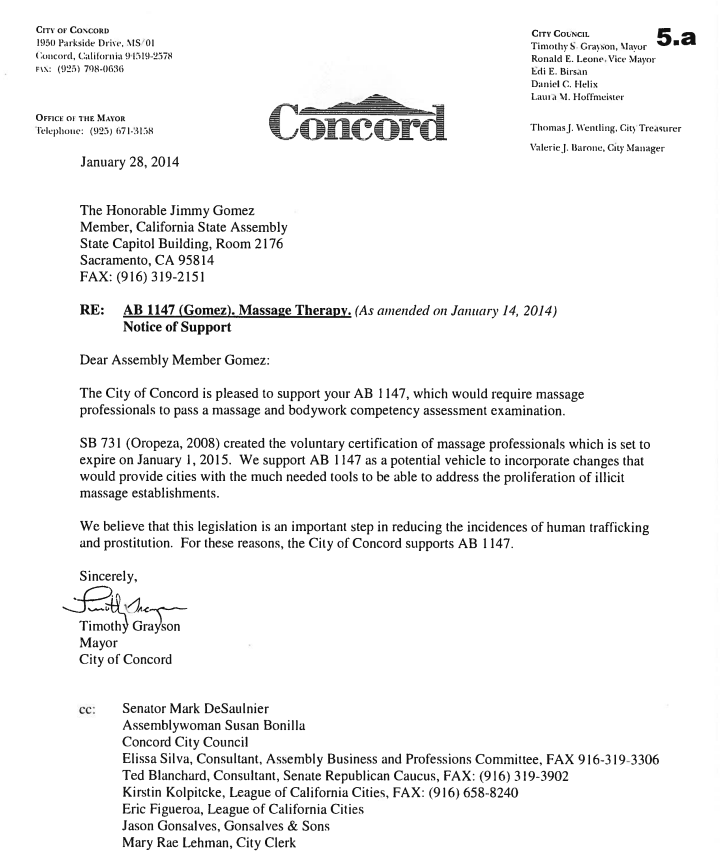 >
Concord Mayor Tim Grayson, on behalf of the City of Concord, wrote a letter to Assemblyman Jimmy Gomez expressing his support for Assembly Bill (AB) 1147, which would require massage therapists to pass a massage & bodywork competency assessment examination before working in the State of California.
Mayor Grayson said "We believe this legislation is an important step in reducing the incidences of human trafficking and prostitution".
To read more about AB1147, please click HERE.