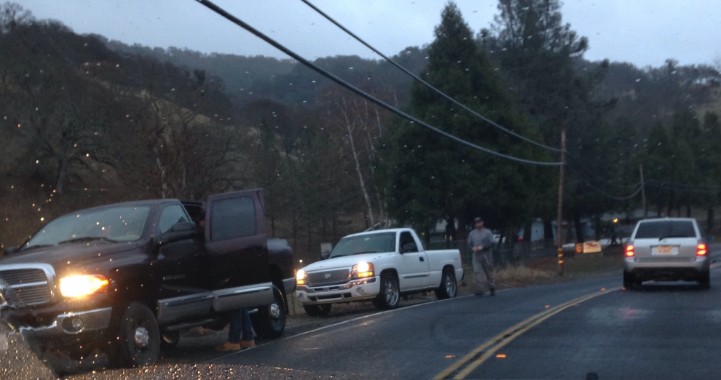 >
There's nothing like a great story about a good samarian helping another person.
Thanks to Jill Bowman, who says "I pulled up just as these good samaritans helped another motorist out of a ditch in front of the Cal Fire staion on Marsh Creek. Great job by all!"
Yes, GREAT JOB by all. Thanks to Jill for sharing the info & the picture!