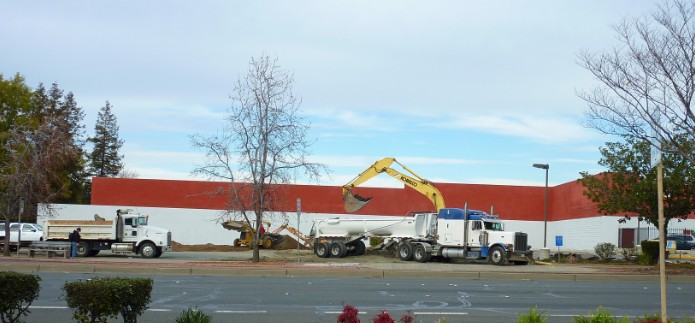 >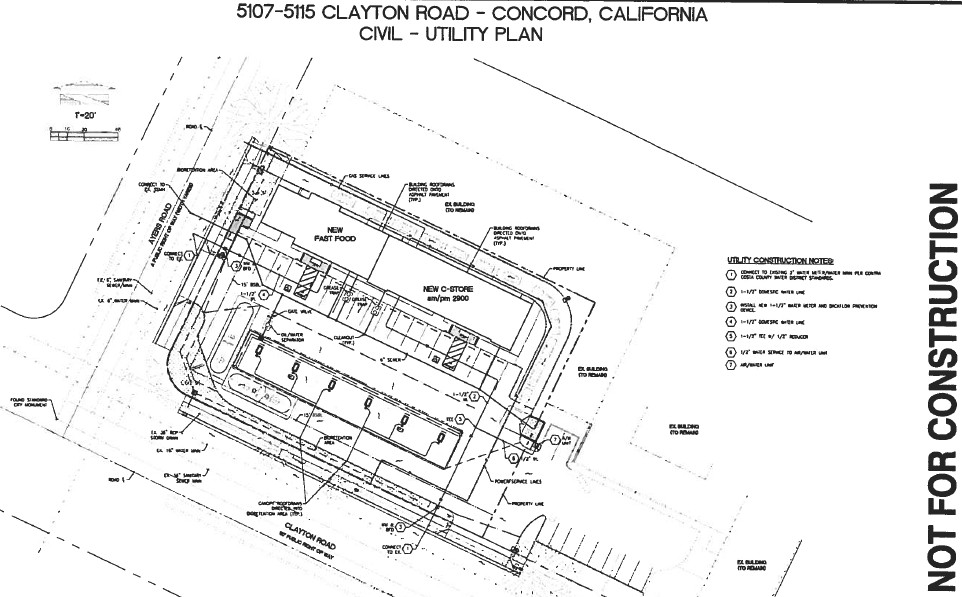 >
The construction of a new Popeye's Chicken and Arco AM/PM gas station is underway at the corner of Clayton Rd. & Ayers Rd. in Concord.
As we first reported a few months ago, the gas pumps will be along Clayton Road, and the Popeye's & AM/PM will be near the back wall of the property, along with the drive-thru for Popeye's.
This land used to be occupied by a Chevron gas station and a 7-Eleven convenience store, but the property has been vacant for over 10 years.
Thanks to Gene for the picture of the construction.