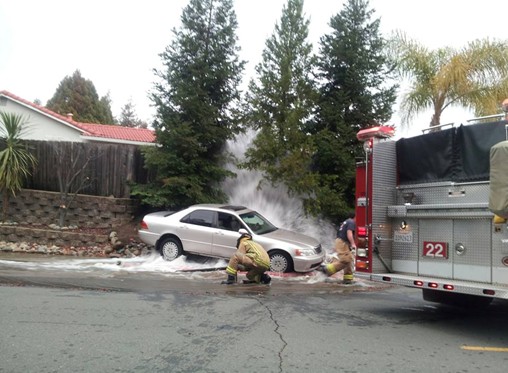 >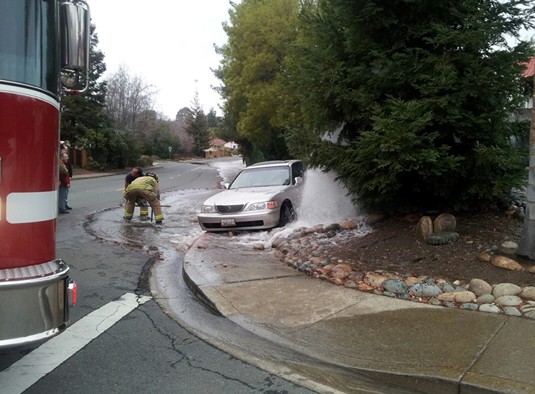 >

>
One person was injured after a vehicle struck (and landed on top of) a fire hydrant on El Molino Dr. in Clayton on Thursday evening just after 5pm.
The victim's injuries are not life threatening.
The vehicle did receive major damage, and had to be towed from the scene.
Thanks to Lisa for the top two pictures and Brian for the bottom one.