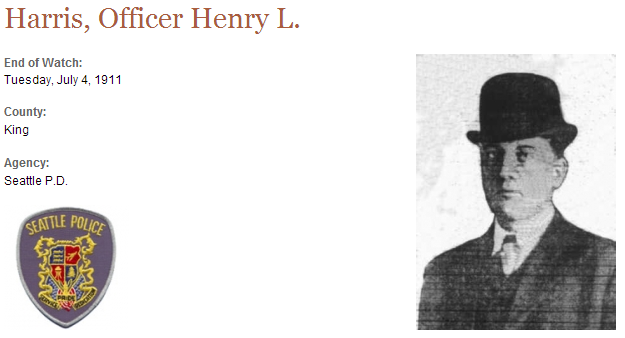 >
On Tuesday, Feb. 11, the Concord City Council will present John Heinrich, a resident of Concord, with a Medal of Honor on behalf of his great-grand uncle, Seattle Police Officer Henry L. Harris. Officer Harris was shot and killed in the line of duty on July 4, 1911. Heinrich is the last known living relative of the fallen officer. He is the great-grandson of Edna Harris Austin, a sister of Officer Harris. The Seattle Police Department requested the assistance of the Concord Police Department in conveying the medal to Heinrich.
The ceremony will take place at the beginning of the regular City Council meeting at 6:30 p.m. in the City Council Chamber at the Civic Center, 1950 Parkside Dr.
The Seattle Police Department recently held a Medal of Honor ceremony to honor fallen officers. The department's goal is to ensure that the families of every officer whose name is etched on the Memorial Wall at Seattle police headquarters know their sacrifice has not been forgotten. Many of the officers' surviving family members were not able to attend the presentation, so the department has contacted public safety organizations in the cities where family members live to see that the medals are conveyed locally.
"The City of Concord and the Concord Police Department are honored to assist the Seattle Police Department in presenting the Medal of Honor to John Heinrich for his great-grand uncle, Officer Henry Harris," said Concord Police Chief Guy Swanger.
The circumstances surrounding Officer Harris' death in 1911 can be found HERE.