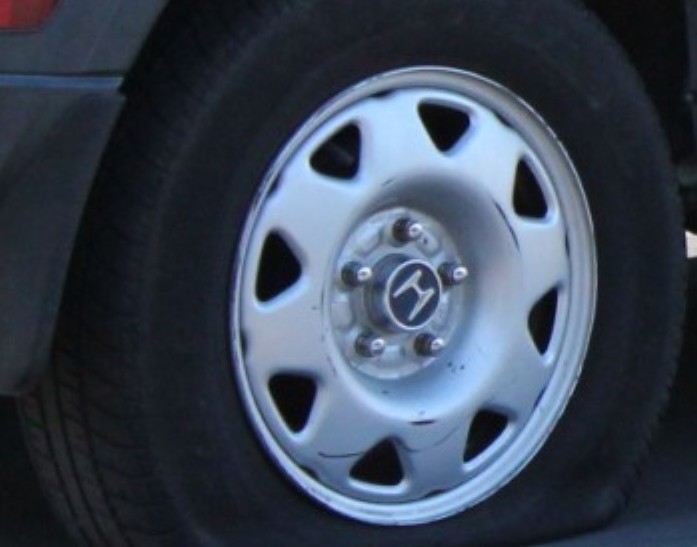 >
We're getting reports that several tires were slashed on Oregon Dr. in Concord late last night.
No suspects have been captured, and the actual number of vandalized vehicles is unknown at this time, but we're hearing it's more than three.
No matter where you live, always report any suspicious behavior, it could end up saving somebody a lot of money.
UPDATE: Since we posted the story, we've received reports from people on Oregon Dr., Oregon Ct., Louisiana Dr., Michigan Blvd. and New York Dr. There are at least 30 tires popped in the area, with some cars having more than one flat tire.