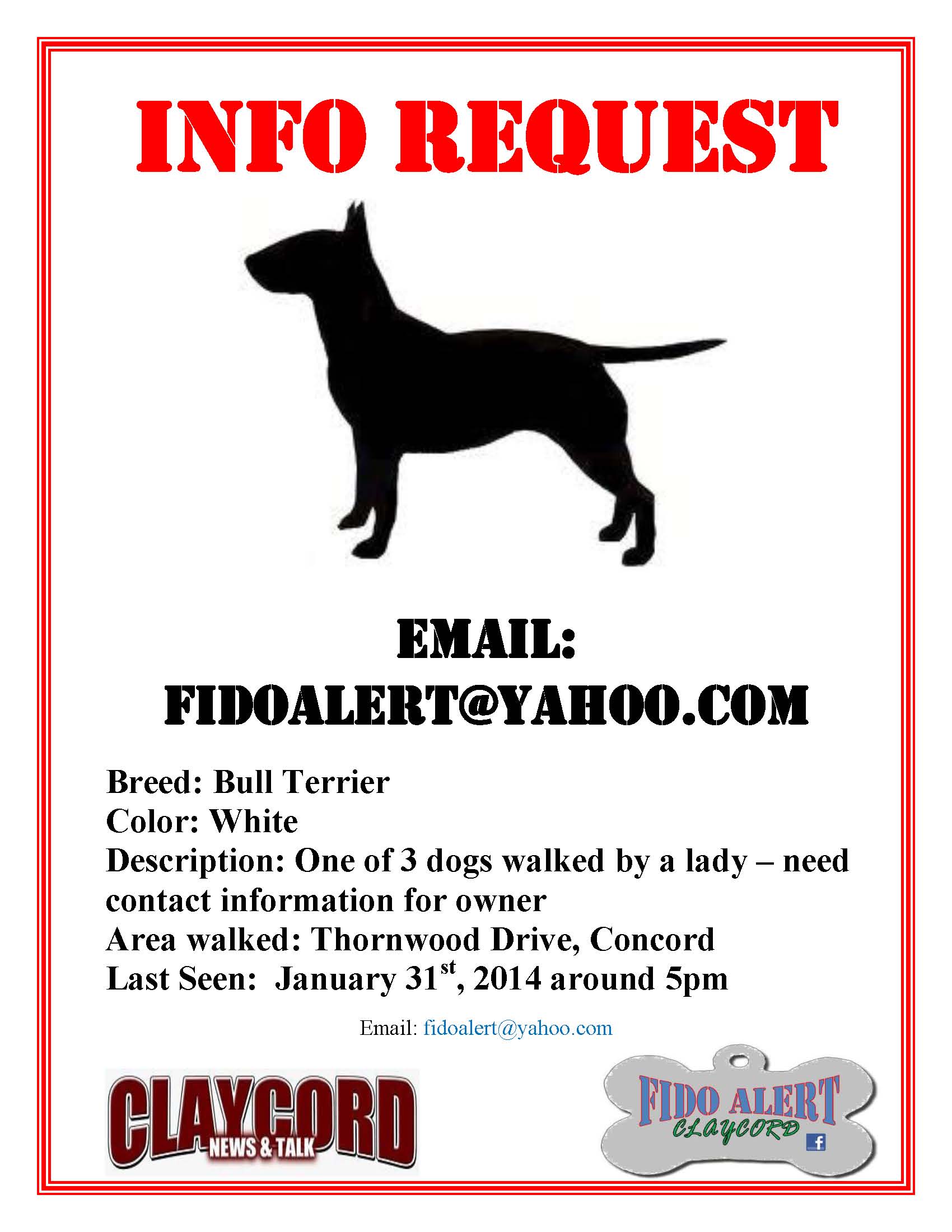 >
Our friends at "Fido Alert – Claycord" were contacted by a Concord resident whose son was bitten by a dog late last week, and now she needs to find the owner to make sure the dog has its rabies shots.
Here's the info:
We were contacted by a woman whose 10-year-old son was bitten on Thursday by a Bull Terrier on a leash near Thornwood Dr. in Concord. The lady walking the dog did stop & ask if he was ok & he said he was fine. When he got home & told his Mom, she looked at the bite & it had broken the skin (on his leg). She contacted the doctor who said that if they don't locate the dog owner & find out about the dog's vaccination status then her son will have to undergo a series of vaccinations over the next few weeks. The Mom informs us that her son has a serious phobia of needles & so she is reaching out to the community to try & locate the dog owner – not to prosecute or pursue legal action against, but to simply ask if her dog is up to date on all of his shots.
If you have any information, please contact fidoalert@yahoo.com.
Thanks!
UPDATE: The dog has been located, and he/she is up to date on all shots.