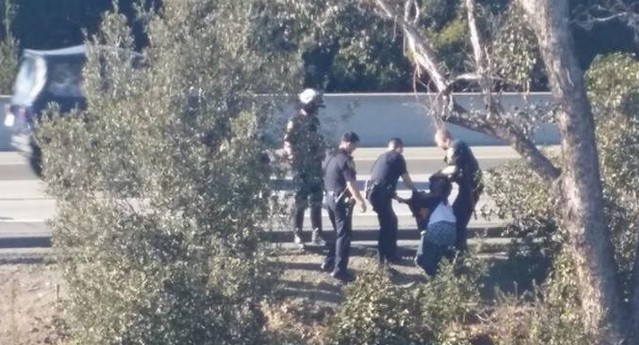 >
Two men were taken into custody (one by Concord Police K9 "Figo") after a vehicle pursuit in Concord on Friday just before 3pm.
A witness to the pursuit tells Claycord.com "I just saw the police chase from the Willows Shopping center ending just under the 242 overpass….intense!! 4 cops were in the immediate chase and then we saw I think 3 more police cars and a motorcycle cop join the activity. The silver fleeing sedan crashed on the other side of the median and two people ran. They caught one suspect immediately and arrested him. They searched for the other and ultimately caught him with Police K9. How's that for some Friday fun."
The suspects were wanted for several vehicle burglaries in Concord.
No officers were injured during the chase.
The identify of the suspects hasn't been released at this time.
Thanks to Donnie for the picture!