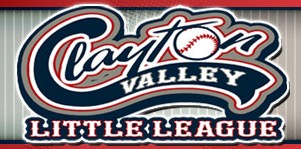 >
Two weeks ago, just three weeks prior to practices beginning, Clayton Valley Little League (CVLL) was notified by Clayton Valley Charter High School (CVCHS) that CVLL was possibly going to lose their fields at CVCHS.
According to a source within CVLL, CVCHS plans on razing the fields and placing 10 portable buildings ("classrooms") on the site of the fields CVLL built 40 years ago.
The following portion of a letter will go out this afternoon to all families and community members associated with CVLL:
Dear CVLL Families,
It is almost certain that CVLL is losing our "home" at Clayton Valley Charter High School this year. This comes after 40 years of games at the high school on fields that CVLL built, paid for and spent considerable time and expense over the years to maintain and improve. As a Board, we were notified on January 16 that we may lose our fields as early as March 15 but no later than May 1 in order for the school to build portable classrooms for an additional 300 students who will be admitted to the Charter for the 2014-15 school year.
While this has to ultimately be approved by the school district, it is our understanding that approval is expected and we as a Board are working feverishly and diligently to ensure that the disruption is minimized. However, it is clear that there will be a significant disruption and this will include relocating many of our divisions to other fields within the CVLL boundaries, including those we have used for years and potentially new reconditioned fields that we have not had games on before. Rest assured, our priority is to ensure another full, complete and fun season for all our kids and families. We will provide you with more information as soon as possible, but remain certain that we will, with significant energy, hard work and determination on the part of the Board and all our families, be able to provide another great season.
The CVLL Board commits to clearly communicating with every CVLL Team Manager on where/when every practice/game will be held with as much advanced time possible. We aim to shield the CVLL families from any negative impacts.
In addition, while we are currently working on an emergency basis to schedule practices and games for this year, we are also working on future plans for CVLL's new home. We just have to figure out where that will be but are already in discussions with at least three potential sites and are equally certain we will find a new home and start a new chapter in our history.
We recognize that many of you may feel anger and disappointment at losing our home, especially on such short notice. Rest assured, we on the Board share those feelings, especially considering all the time, money and effort we have put in to those fields with an expectation that we would continue to share the fields with the high school. While this anger and disappointment is understandable, we are trying to look at the big picture and see, and we urge all of you to as well, that the Charter's expansion is a good thing for most of our CVLL families whose children will grow up and attend the Charter. Their success is ultimately our success. This being said, the Board does have expectations of the Charter to "Do the Right Thing" and assist CVLL, both monetarily and in other ways, for our displacement.