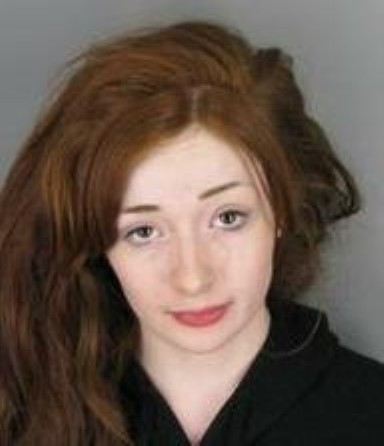 >
Three Concord residents have been arrested for their alleged roles in the January 22nd robbery of a Kaiser Hospital employee in the Kaiser parking garage on Newell Ave. in Walnut Creek.
The following information is from the Walnut Creek Police Dept.:
Walnut Creek Police Investigators, working closely with the Concord Police Department and the California State Lottery Investigative Unit, have identified and arrested the three subjects believed responsible for this crime.
On Monday, Investigators served a search warrant at a residence in Concord. Investigators subsequently arrested a female adult and two male juveniles.
All three were held in custody at Contra Costa County Jail and Contra Costa County Juvenile Hall.
Suspect # 1: Shaina Mae Day, 20 years old, Concord resident (pictured above)
Suspect # 2: 17 year old male juvenile, Concord resident
Suspect # 3: 16 year old male juvenile, Concord resident
RELATED STORY: Kaiser Employee Robbed Inside Parking Garage on Newell Ave. in Walnut Creek