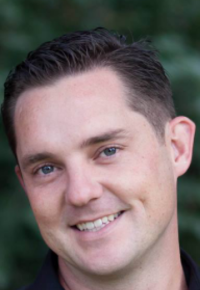 >
Concord resident Jason Ramey has announced his intention to run for California's 11th Congressional district seat, which will be vacated by Rep. George Miller this year.
Ramey, a lifelong Concord resident, lists several standpoints on his website, including his views on abortion, education, gay rights, gun control and marijuana.
Ramey sent the following note to Claycord.com regarding his candidacy.
Hello my fellow readers of Claycord.com! I would like to introduce myself and declare to you that I am running for Congress in 2014.
My name is Jason Ramey and I want to represent you and your city in Congress.
I would like to invite you to view my website to see what I am all about and how I plan to change this nation for the better. I believe the time has come to end this game of musical chairs and stop electing the same old politicians into office. If we want a better nation, we need to elect better people! My first order of business in Congress would be to focus more on our schools and our children. They are OUR future and we have not been doing a good job of taking care of them like they deserve.
If you would like more information, please feel free to contact me directly at JasonRameyforCongress@gmail.com