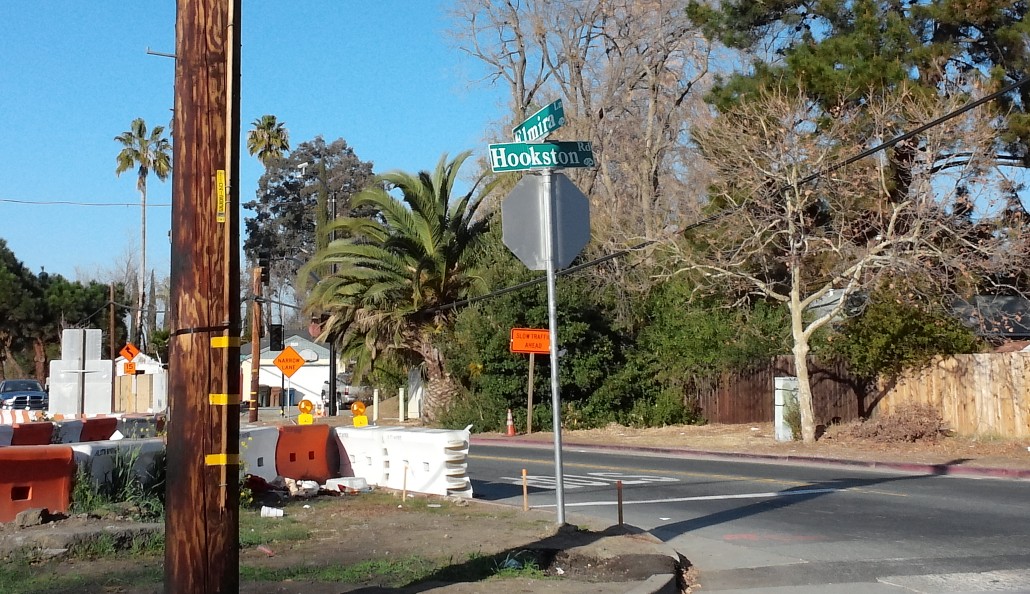 >
Starting today, Elmira Ln., which runs between Buskirk Ave. & Hookston Rd. in Pleasant Hill will be closed to traffic in the southbound direction and a day or two later it will be closed in the northbound direction for approximately three months.
This road closure duration may change depending on weather, field conditions and work conflicts, according to the City of Pleasant Hill.
Vehicles on Buskirk Ave. will be routed through single lane of two-way traffic through the newly constructed Buskirk Ave. (old S-curve) around the perimeter of the shopping center.
One new traffic signal will be operational at Buskirk Ave./Clarie Dr. and two stop intersections will complete the detour along Buskirk Ave.; one at the south shopping center entrance and a second at Hookston Rd. (both of these are currently in place).
The most inconvenience will be for motorists heading eastbound and westbound along Hookston Rd. to or from Walnut Creek.
Detour signs will be in place to route traffic around the Elmira Ln. road closure.