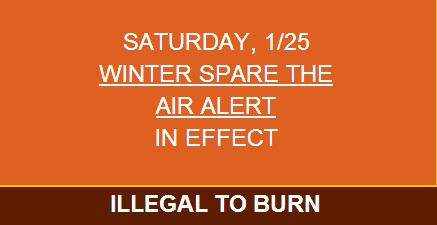 >
The Bay Area Air Quality Management District today issued a wood-burning ban for Saturday, the 30th such ban in the region during the air district's winter season.
The district's Winter Spare the Air alert bans the burning of wood indoors or outdoors because of a high-pressure weather system that has caused the buildup of air pollution to unhealthy levels.
The 30th alert since Nov. 1 ties the record set in 2006-07. The Winter Spare the Air season lasts until Feb. 28.
"Air pollution has been a serious problem during this dry, stagnant winter and it's important that residents refrain from burning wood to protect public health in their neighborhoods, communities and throughout the region," BAAQMD executive officer Jack Broadbent said in a statement.
Homes that rely on wood burning as their only source of heat are exempt from the ban.
Violators will have to take a wood smoke awareness class or pay a $100 fine, with higher fines for subsequent violations, according to the air district.
The daily burn status can be found online at www.sparetheair.org or by calling 877-4-NO-BURN.