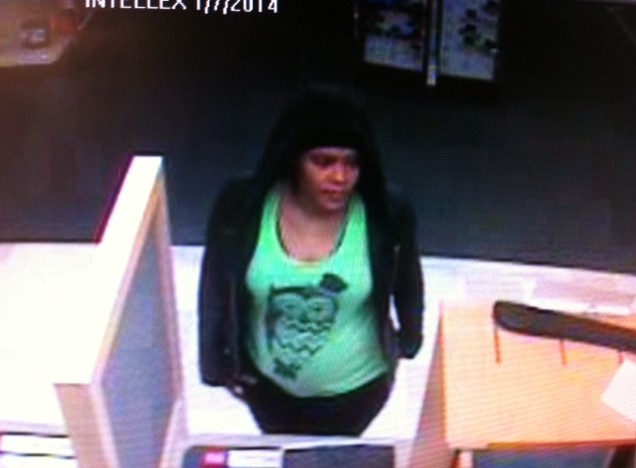 >
Petaluma Police are searching for a woman (pictured above) who allegedly tried to pass a forged prescription that was stolen from the John Muir Behavioral Health Center in Concord.
Police say the woman tried to fill the forged Norco and Oxycodone prescription at a CVS in Petaluma on Jan. 20, but the pharmacist became suspicious after he wasn't able to verify the prescription. The pharmacist then refused to complete the transaction and the suspect fled the store, police said.
Anyone who recognizes the suspect or has information can call the Petaluma Police at 707-778-4372.