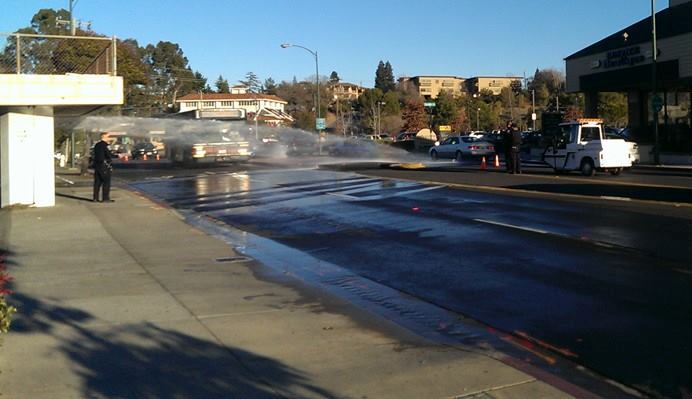 >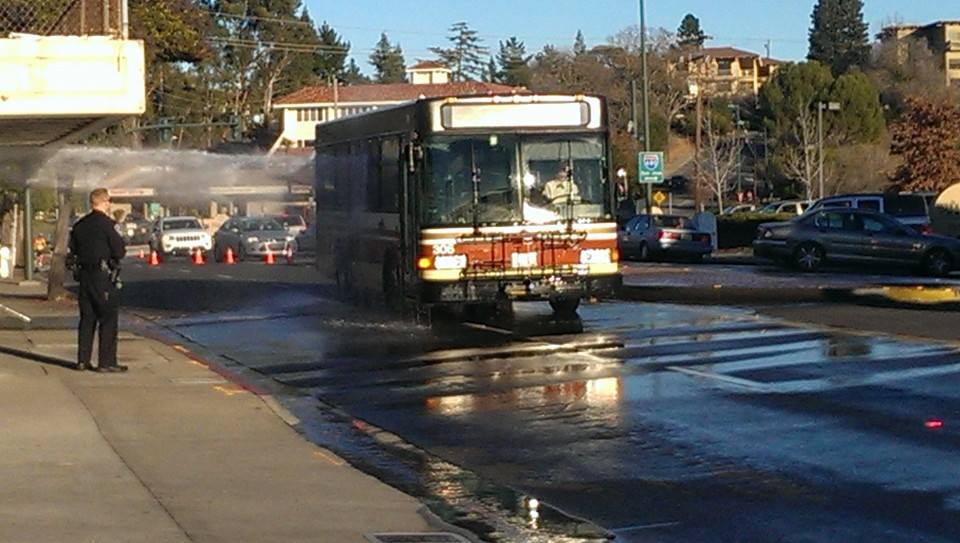 >
If you're driving on Newell Ave. in Walnut Creek this afternoon, watch out for the slick road near Whole Foods.
The fire department (and PD) is on scene trying to fix a busted water valve, according to our fellow Claycordian Chris Stein, who sent us the photo (thanks, Chris!).
Chris also says one lane has been shut down going towards Kaiser on Newell.
Drive safely!