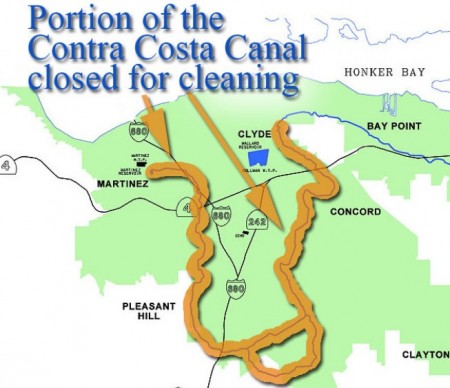 >
Portions of the Contra Costa Canal were shut down earlier this year for repairs and annual cleaning, and according to the Contra Costa Water District, they expect the canal to be repaired and back in service by the beginning of the annual irrigation season in April.
The annual cleaning begins at the Concord Naval Weapons Station and will proceed along the Canal Loop through Clyde, Concord, Walnut Creek, Pleasant Hill and Martinez.
Trails users will need to detour around the construction site.
The District schedules its annual cleaning during the winter months when it causes less impact to their customers and the environment.
For more information, contact Oliver Symonds at 925-688-8010 or osymonds@ccwater.com
Thank you in advance for your cooperation.