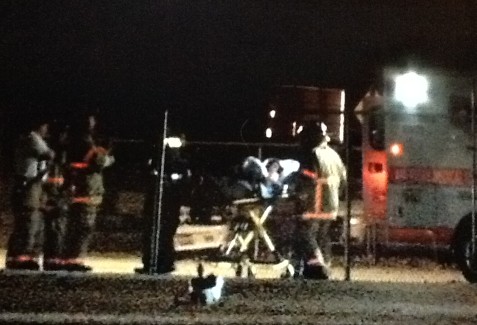 >
One person was badly burned when a vehicle apparently caught fire in front of the downtown Concord BART station on Oakland Ave. in Concord.
A medical helicopter is on its way to transport the victim to a hospital.
The helicopter will land at the Loma Vista Adult Education Center off Cowell Rd. in Concord.
UPDATE, 11:58pm: The victim, who is believed to be in his teens, has been picked-up by the medical helicopter and is now on his way to the hospital.
UPDATE, 12:00am: The victim is 16-years-old.
UPDATE, 1:00am: Although the initial call was reported as a vehicle fire, we're hearing the vehicle didn't actually catch on fire. It is currently unknown how the kid received the burns.
Stay tuned for updates.
photo credit: Craig Cannon